5 Car Enthusiast Holiday Gift Ideas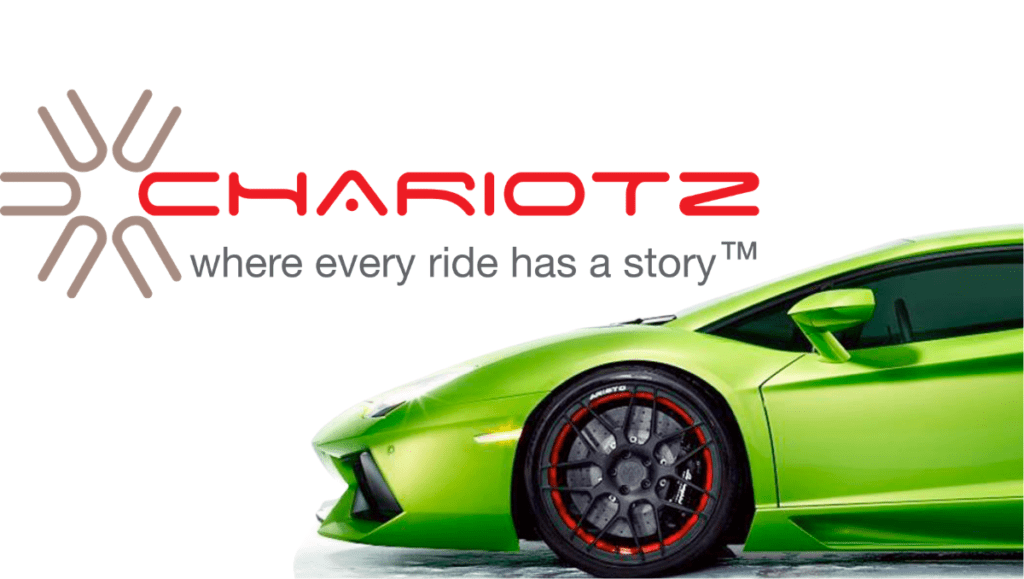 There are only a few precious days remaining to buy that ideal gift for that special someone. Perhaps this present-exploring dilemma is also consuming the thoughts ahead of other holiday celebrations. Maybe you're looking to gift yourself something to ring in the New Year.
If shopping for a car enthusiast, the last thing you want to do is accidentally buy a Chevrolet product for a Ford fan. Engrossed with the automotive lifestyle, please allow CHARIOTZ to offer the following ideas for car enthusiast gifts, with something suiting almost any vehicle loyalist:
1. Mopar Garage Cart Cooler                        
Retailer: Mopar Gear Website
Price: $299.95
This is for the Mopar fan who is entitled to a cool official item connected to their favorite performance car. For those who claim allegiance to the HEMI engine, a large licensed cooler is a driven tribute capturing the quality and attitude Dodge, Chrysler and even Jeep loyalists love. Able to hold up to 80 beverage cans without ice, the Mopar Garage Cart Cooler is a rolling steel bin with a compartment insulated by a solid plastic lining. The Mopar Garage Cart Cooler features a high-quality image of a classic muscle car, a 1968 Dodge Charger R/T.
2. Garmin Dash Cam 35
Retailer: Various Electronic Retailers
Price: $199.99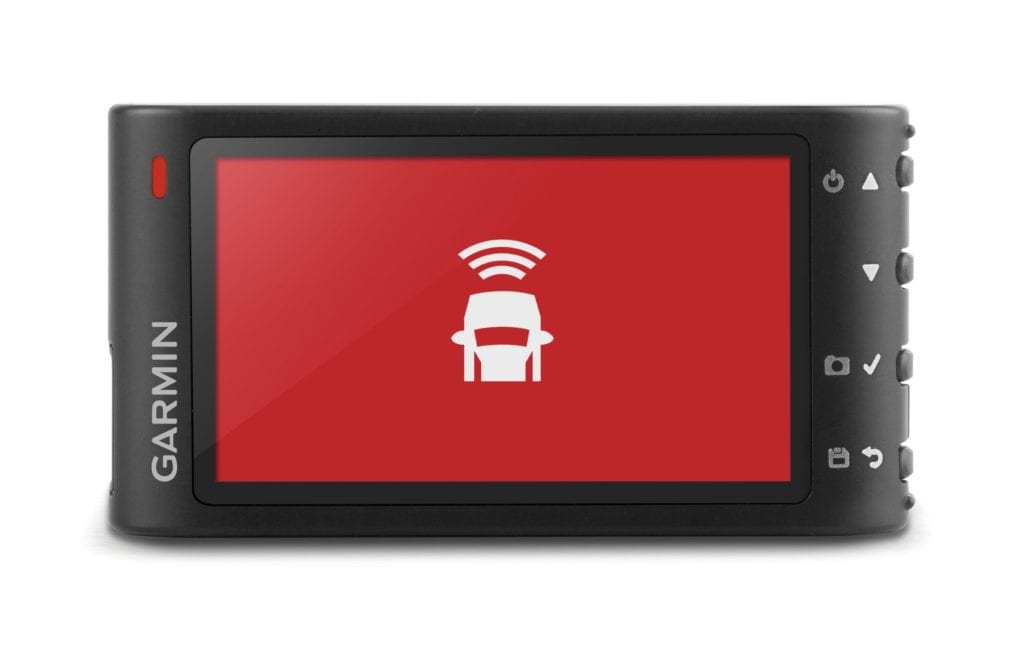 For years popular in Russia and parts a few other areas of the driving world, so-called dash cameras have rapidly gained traction as a universal must-have accessory in North America. The emergence of the new tech trend has led to market saturated with dash cams spanning from inexpensive to some very pricy units.
Well known for GPS navigation system, Garmin International is among the players in the in-car dash cam market supplying some medium-priced devices. The Garmin Dash Cam 35 is one of the more deluxe models featuring a 3.0-inch LCD display screen and 1080p recording. GPS connectivity is also included on the Dash Cam 35 capable of isolating the precise location of where a driving incident took place. The Garmin Dash Cam 35 performs above and beyond the duties of recording eventful drives. Driver alerts such as Forward Collision Warning is now offered with any vehicle this camera system is installed.
3. Hammacher Schlemmer Automotive Jump Starter
Retailer: Hammacher Schlemmer            
Price: $149.95
Hammacher Schlemmer is a storied retail name with 167 years providing some of the most stunning merchandise to customers. Offering some seemingly unreal gift ideas, you can actually buy a decommissioned London Taxi Cab or a replica of the 1960s Batmobile like the one that appeared on the campy television show.
Serving as a more suitable gift for individuals looking for a gift idea, Hammacher Schlemmer provides what they advertise as "The Best Automotive Jump Starter". A lightweight, rechargeable device almost as small as a smartphone, The Best Automotive Jump Starter has the ability to jump-start an engine even when placed in temperatures of 17 degrees Fahrenheit. Equipped with short circuit protection, the device can hold a charge for up to three years. As well as providing an emergency boost for cars, The Best Automotive Jump Starter also charges electronic devices such as laptops.
4. Eco Green Auto Clean Products
Retailer: Eco Green Auto Clean
Price: $12.95 to $246.00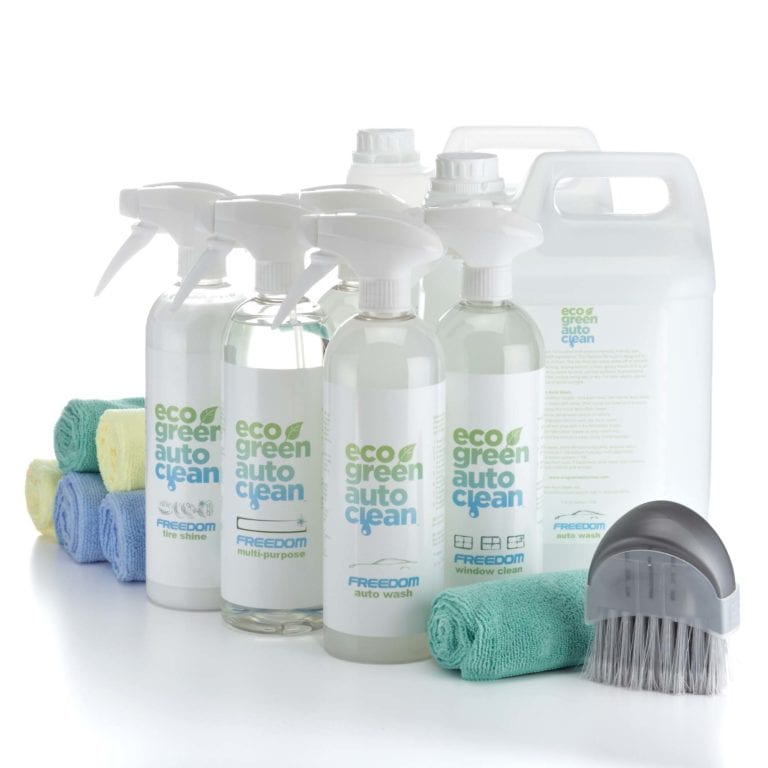 There should be no shame in being an automotive enthusiast when all you want to do is celebrate the performance and technology humankind has created. However, since the world can be an unfair place, we have to acknowledge automobile culture has presented some side-effects to the environment in past years. Realizing that detecting car enthusiasts from the vehicles we love is a non-starter, maybe there is a way to employ a more environmentally-friendly automotive lifestyle.
Advertising a showroom shine using just one cup of water, Eco Green Auto Clean solutions are said to save up to 50 to 70 gallons of water per wash. Reducing the amount of water consumed, the products into employ plant-derived, bio-degradable ingredients. Eco Green Auto Clean offers a variety of products such as $12.95 Freedom Window Clean and a Freedom Auto Wash for $15.95. The Freedom Auto Wash contains enough solution to wash a vehicle 4 to 5 times.
5. Traxxas Ford F-150 SVT Raptor
Retailer: Traxxas
Price: $259.95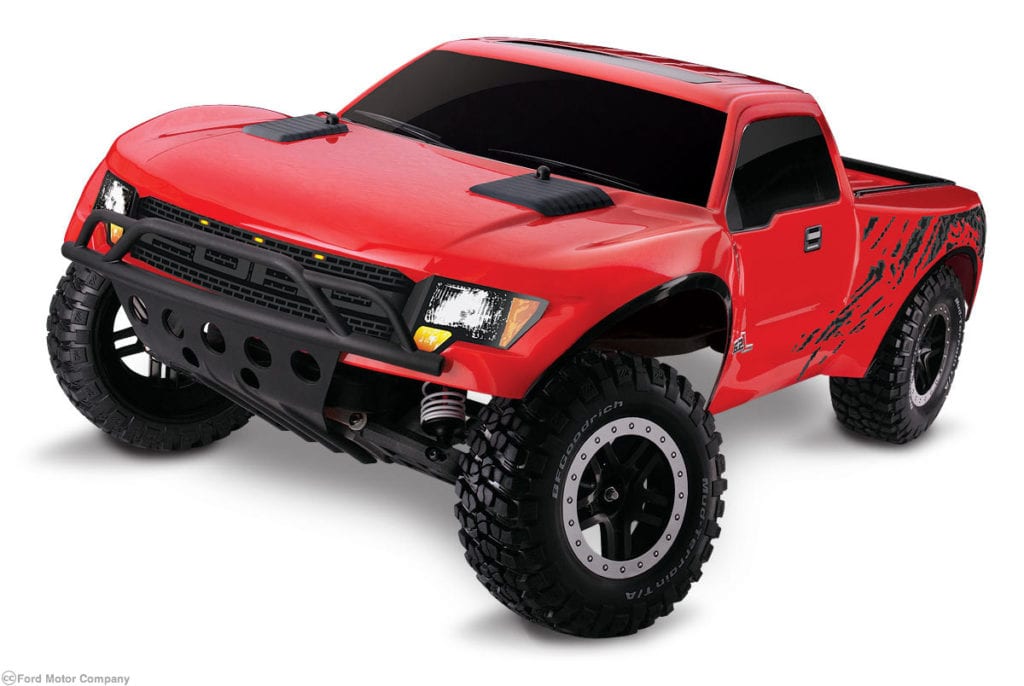 When many of us were young, our first occasion to control a vehicle was accomplished through a remote control. Considered a child's toy by many parents, anyone familiar with the Traxxas name would know how serious remote control vehicles can be. With the Ford F-150 SVT Raptor, a 1/10 scale replica of a performance truck is in no way child's play.
Equipped with an independent suspension including oil-filled shocks, a Revo-spec Torque-Control™ slipper clutch and a metal gear transmission, the remote-controlled vehicle with an officially-licensed Ford truck body is designed to travel more than 30 miles per hour. Propelled by a Titan 550 motor, the Traxxas F-150 SVT Raptor is driven through a 2.4GHz radio control system. For an addition $40, you can order a variant of the Traxxas Ford F-150 SVT Raptor with adjustable On-Board Audio mimicking the full-sized race equivalent of the vehicle.
For other car enthusiast gift ideas, visit our partner Car Bibles' site HERE.
Last Updated: December 23, 2015