Short Stories – 2016 Ford Models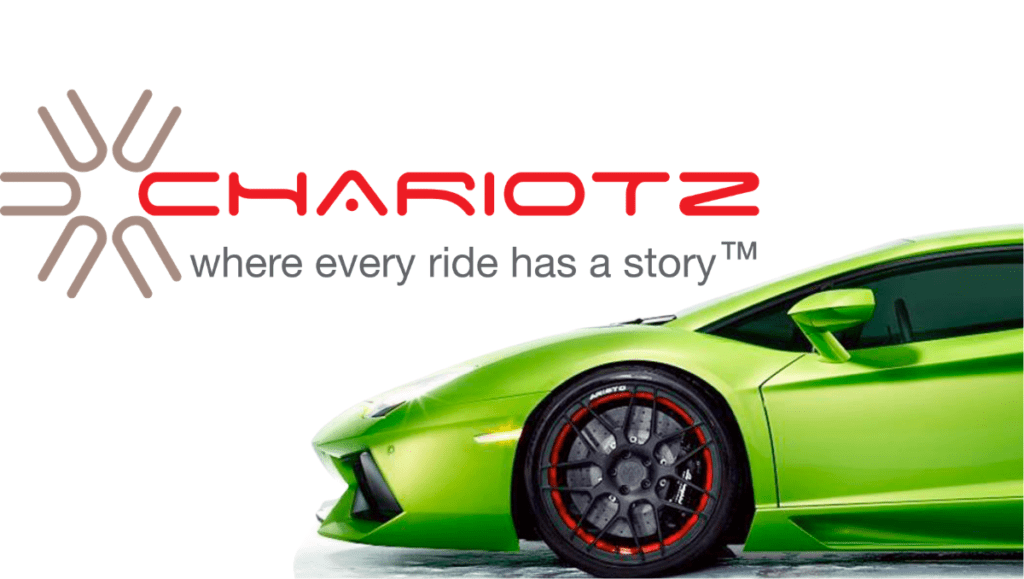 This post is a part of a series we recently started, to give you quick but informative summaries of every model available from a vehicle manufacturer in the USA. These posts should give you enough information to decide whether a particular model fits your needs as an owner and driver. Once you have read these summaries, you can choose to explore each model further using the vehicle manufacturer's site or other sources. You can see our previous posts 2015 BMW Models HERE, 2016 Porsche Models HERE, 2016 Mazda Models HERE, and 2016 Audi Models HERE.
This week we are highlighting an American brand that has has revived itself with great products and fewer distractions over the past few years – Ford. Here are summaries of all 2016 Ford models, as well as a couple of 2017 ones. Enjoy!
Ford C-Max
The 2016 Ford C-Max line-up is a two-prong attack on the Toyota Prius c. Based on the same platform as the Focus, the C-Max range is sold in the United States as a traditional hybrid as well as a plug-in hybrid model. The 2016 Ford C-Max's performance is furnished through 2.0-liter Atkinson cycle four-cylinder engine backed-up by a permanent magnet AC synchronous motor. Under combined city and highway driving, the Ford C-Max Hybrid could achieve fuel economy of 40 miles per gallon. While the Hybrid's engine converts to a gasoline-powered range extender, the 2016 C-Max Energi biggest difference is the battery pack. The C-Max Energi plug-in hybrid operates with a 7.6-kWh lithium-ion battery pack compared to the 1.4-kWh electrical energy storage unit on the C-Max Hybrid. With the larger battery pack, the Ford C-Max Energi can be driven up to 19 miles on electric power alone. Through recharging via an electrical outlet, short distance motorists may rarely require gasoline fill-ups with the Energi model. While passenger volume is equal for both vehicles, the 2016 C-Max offers greater cargo capacity. The C-Max Hybrid model is offered in SE and SEL trim levels. Dual-zone climate control, six-speaker stereo system and a SmartGauge with EcoGuide instrument display are included on the C-Max Hybrid SE model. Standard on the SEL version is the latest generation of Ford's vehicle/mobile device connectivity SYNC technology. SYNC 3 promises faster performance as well as a more natural and intuitive interface. The 2016 C-Max Energi comes with a long list of standard feature including the 10-way power adjustable seats and leather-wrapped steering wheel.
Ford Edge
The 2016 model year represents the 10th anniversary for the Ford Edge. A crossover vehicle that communicates a sharp persona simply through its name, the Ford Edge is considered the automobile brand's most popular products. Gaining size, an all-new design and a host of new integrated technologies in 2015, the Edge enters 2016 as a striking choice for families. The five-passenger crossover vehicle is offered with front-wheel drive as well as all-wheel drive systems with the three available EcoBoost powerplants for 2016. The first Ford product to be sold with a standard EcoBoost engine, a 245-horsepower, 2.0-liter four-cylinder utilizes turbocharging and gasoline direct injection for fuel economy of 20 miles per gallon through city driving. Looking for more responsive source of power, the 3.5-liter V-6 engine generates 280 horsepower and features twin independent variable camshaft timing. A special concoction of performance with family crossover comes with the Edge Sport. Exclusively offered with a twin-turbocharged 2.7-liter EcoBoost engine, 315 horsepower and 350 pound-feet of torque is on tap for easeful movement through the city or on the highway. A stiffer suspension is paired with 2016 Edge Sport's powerplant. Standard 20-inch polished wheels and a lowered fascia bodywork is also components of the Edge Sport. On SE and SEL models of the 2016 Ford Edge, front air curtain air ducts combine with active grille shutters for reduced aerodynamic efficiency. All models of the 2016 Edge are fitted with a standard rear view camera, new-generation Ford SYNC and direct power through a six-speed automatic transmission. Beyond the base SE, the SEL adds dual-zone climate control and 10-way power-adjustable driver's seat. The 2016 Ford Edge Titanium incorporates high-end touches such as MyFord Touch and ambient lighting.
Ford Escape
One of the most popular compact crossover vehicles sold in the United States, the 2016 Ford Escape delivers the commanding height many drivers seek from the utility product. Since its 2013 modernization and redesign, the Escape has been a showcase for Ford's innovations. The hands-free power tailgate that can be opened with a simple tap under the rear bumper and carpeting made from recycled plastic bottles are notable features available on the Ford Escape. S, SE and Titanium trim levels are offered with the 2016 model year Escape, base equipment includes Ford's SYNC, rear view camera and AdvanceTrac with Roll Stability Control. The Ford Escape SE is equipped with fog lamps and a 10-way power driver's seat while an all-new Chrome package is optional adding an extra shine to the crossover vehicle. On the 2016 Escape Limited, leather seating and dual-zone climate control is standard. Ford's latest iteration SYNC 3 connectivity system is offered on the Escape SE and Titanium for 2016. The base engine for the Ford Escape S is a naturally-aspirated 2.5-liter four-cylinder generating 166 horsepower. The 2016 Escape is also available with two engines from Ford's EcoBoost powerplant range that combines turbocharging and gasoline direct injection. Included on the SE model, an EcoBoost 1.6-liter engine produces 178 horsepower while the 2.0-liter EcoBoost power unit provides a 240-horsepower punch to the compact crossover vehicle. The larger EcoBoost is offered as an option on the Titanium trim version of the 2016 Escape. A six-speed automatic transmission is paired with each engine choice for the Ford Escape.
Ford Expedition
Once a symbol of carefree gasoline usage, the Ford Expedition's once-ferocious manners towards fuel economy have been tamed since 2015. The 2016 Expedition is powered by a twin-turbocharged 3.5-liter EcoBoost V-6 engine that allows up to 22 miles of highway travel on a single gallon of fuel. Producing 365 horsepower and 420 pound-feet of torque, the Ford Expedition's high-tech six-cylinder powerplant still masters the duties of a flagship sport utility vehicle (SUV). Offered in rear-wheel drive as well as four-wheel drive versions, the Expedition can tow up to 9,200 pounds with the optional Heavy-Duty Trailer Towing Package. Seating up to eight passengers, the 2016 Ford Expedition is offered in two lengths. The standard length Expedition is 206 inches long and based on a 119-inch wheelbase. An extended version positioned on a 131-inch chassis, the 2016 Ford Expedition EL is 14.8 inches longer than the conventional model. The increased length of the Expedition EL is reflected behind the third row seating. Cargo room behind the third-row passenger seating is 18.6 cubic feet with the regular Expedition while the longer Expedition EL provides 42.6 cubic feet of space. The Expedition EL is also fitted with a larger fuel tank. Two wheelbases of the 2016 Expedition come in XLT, Limited, King Ranch and Platinum trim levels. Power adjustable pedals, reverse sensing system, SYNC and a leather-wrapped steering wheel is found standard on the XLT models. Top-trimmed King Ranch and Platinum models of the Ford Expedition feature luxury items such as perforated leather bucket seats, power liftgate and PowerFold third-row seating. For 2016, the more responsive SYNC 3 system is included on all models excluding the XLT.
Ford Explorer
For 2016, the Ford Explorer has undergone a noticeable upgrade. Front end styling features a squarer headlights and grille detail while the rear offers a new liftgate design as well as refreshed exhaust tips. Thanks to a retuned and stronger suspension providing an improved ride on and off-road, the occupants inside the 2016 Explorer will enjoy more comfortable travel. The 2016 model year large-sized, seven-passenger crossover is offered in five trim levels. Base 2016 Explorers are equipped with Ford's SYNC technology, multi-zone climate control and 18-inch aluminum wheels. Included with fog lamps, LED signature lighting at the front and intelligent access, the Explorer XLT is also available with a dual-panel moonroof, MyFord Touch infotainment system as well as a hands free powers liftgate. The upscale Limited model of the Ford Explorer possesses a third-row PowerFold bench seat, heated steering wheel and ambient lighting. On the base, XLT and Limited trim 2016 Explorers, base power is sourced from a 3.5-liter V-6 engine generating 290-horsepower offered with front-wheel drive or all-wheel drive. An all-new turbocharged 2.3-liter four-cylinder powerplant using Ford's EcoBoost technology delivers 280 horsepower in addition to fuel economy up to 28 miles per gallon on the highway. On the 2016 Ford Explorer, a standard twin-turbocharged 3.5-liter EcoBoost V-6 launches with 365-horsepower. Ford's intelligent all-wheel drive is included with the high output engine. Part of the 2016 refacing of the Ford Explorer is an all-new Platinum trim version. Embodying high-class through sterling silver painted front and rear skid-plate components, satin-chrome grille finish and 20-inch machined wheels on the outside, the Platinum level offers Nivana leather-trimmed seats.
Ford Fiesta
The 2016 Ford Fiesta represents the little economy car that wants to be the life of a big party. Presenting generous equipment and a number of personalization accessory options through Ford dealerships, the sedan and hatchback version of the Fiesta offer a level of excitement not typically accompanying a subcompact. For 2016, all Fiesta models gain remote keyless entry, perimeter alarm system as well as Ford's latest version SYNC 3 voice recognition communications system. Offered only on the 2016 Ford Fiesta SE hatchback, drivers seeking an extra level of stealth on the road can opt for the Black Package. The SE Black Package contains machined 16-inch aluminum wheels, blacked-out grille and fog lamps with carbon black bezels. In addition to the 120-horsepower, 1.6-liter four-cylinder base engine, the 2016 model year Ford Fiesta is offered with two turbocharged powerplants utilizing EcoBoost technology to different advantages. The smallest EcoBoost powerplant available from Ford, a 1.0-liter three-cylinder engine producing 123-horsepower delivers 36 miles per gallon in combined city and highway driving conditions. Tuned for maximum performance, the 2016 Ford Fiesta ST returns as a potent factory sport compact at a reasonable price. 197 horsepower from a 1.6-liter EcoBoost is matched with breathtaking low-end torque delivery for powerful launches. Sport-tuned suspension and braking, three-mode stability electronic control as well as Torque Vectoring Control provides solid handling with the Ford Fiesta ST. A Sony-branded stereo system is included inside the Fiesta ST as well as the well-equipped Titanium trim level of the subcompact. Leather trim and a reverse sensing system is also standard on the 2016 Fiesta Titanium models.
Ford Flex
The box-like design of the Ford Flex crossover is a model of versatility. Capable of accommodating up to seven passengers, the 2016 Flex wagon-like look makes it less intimidating to life with than other crossovers with three rows of seating. Available in SE, SEL and Limited trim, the 2016 Flex crossover included standard features such as a six-speaker stereo system, electric power-assisted steering, Easy Fuel capless fuel filler and SYNC is found on the crossover. The SEL model adds a power liftgate and MyFord Touch while the Flex Limited is equipped with HID headlights as well as a Sony audio system. Optional on the Flex SEL and Limited model, a second-row console includes a cooled compartment that can reach temperatures as low as 23 degrees Fahrenheit. Through an available Appearance Package, buyers are provided with some additional styling touches. Machined 20-inch aluminum wheels, leather-trimmed two-tone colored seats and the choice of a black-colored roof are unique to the 2016 Ford Flex's Appearance Package. Standard power across the 2016 Ford Flex line-up is delivered from a naturally-aspirated 3.5-liter V-6 engine that can be paired with front-wheel drive or all-wheel drive. The 2016 Ford Flex Limited can be optionally equipped with a 3.5-liter EcoBoost V-6 engine that produces 365 horsepower and 350 pound-feet of torque exclusively offered with all-wheel drive.
Ford Focus
A symbol in the compact car segment has become a field where each auto manufacturer competing has to bring their A-game, the 2016 Ford Focus features a bold but accessible expression of a brand's practical technology. Available as a sedan and hatchback body style, the Ford Focus' main trim level choices are S, SE and Titanium lines. The most economical version of the 2016 Focus, the S Sedan includes a four-speaker audio system, rear view camera and Safety Canopy side-curtain airbags. Ford Focus SE models receive cruise control and 16-inch aluminum wheels. A premium-appointed version of the 2016 Focus, the Titanium features leather seating and Intelligent Access with push-button start. Standard on the 2016 Focus Titanium model, a dual-clutch transmission delivers efficiency of a manual with the shift control of an automatic. Base power for the 2016 Focus is derived from a 120-horsepower 2.0-liter four-cylinder engine featuring gasoline direct injection and Ti-VCT (twin-independent variable-cam shaft timing). With SE models, the fuel-efficient 1.0-liter EcoBoost three-cylinder powerplant is optional with Start Stop technology. Combined fuel economy with the 1.0-liter EcoBoost engine is 35 miles per gallon. Delivering a potent performance punch, the 2016 Focus ST hatchback model is propelled by a 2.0-liter EcoBoost engine generating 252 horsepower mated with a six-speed manual transmission. Sporting a unique grille, front air dam and rear spoiler, the ST package rides on a specialized performance suspension. The 2016 model year will also consist of an all-new tool for an all-out assault on high-performance hatchbacks. The Focus RS will arrive in the United States by springtime of 2016 powered by a 2.3-liter EcoBoost powerplant channelled through all-wheel drive. Aside from sport compact performance, the 2016 Focus' other motoring extreme comes with zero-emissions. The 2016 Focus Electric is quickly identified for its unique front end and the presence of an electrical charging port ahead of the driver's door. Propelled through a 107-kilowatt permanent magnet electric motor, Ford Focus Electric can be driven up to 76 miles on a single charge.
Ford F-150
Undergoing an innovative metamorphosis in 2015 that included the wide adaption of aluminum body and frame components, the Ford F-150 has gained a greater athleticism. Offered in Regular Cab, Super Crew or Crew Cab forms, the 2016 Ford F-150 comes in different levels ranging from a basic utilitarian XL layout to a luxurious King Ranch and Platinum trim level. Engine power is diverse on the 2016 F-150 boasting high-tech operations. Standard power found on the XL and XLT model, a 3.5-liter V-6 powerplant generates a stout 282 horsepower. Upgrading to the F-150 Lariat, a newly-introduced 2.7-liter EcoBoost V-6 serves-up 8,500 pounds of towing capacity in some applications. Base power for the F-150 King Ranch and Platinum model is a 3.5-liter EcoBoost V-6 engine. Eight-cylinder power is available as an option on all models. The 5.0-liter V-8 powerplant for the 2016 Ford F-150 is a flex fuel compatible engine capable of producing 385 horsepower and 387 pound-feet of torque. One year later a groundbreaking redesign, changes to the 2016 Ford F-150 are minimal but continue to show the truck's commitment to being a cutting-edge work horse. A new feature available on the F-150 is Pro Trailer Backup Assist. Making the effort of maneuvering in reverse with a trailer easier, the system allows the user to direct a trailer through turning a knob and is observed through a rearview display on the dash console. The 2016 F-150 also includes the availability of the all-new SYNC 3 connectivity solution. Lariat trim level models add an eight-inch Productivity Screen providing a wealth of data beyond what a typical instrument cluster offers. Leather-trimmed seats and dual-zone climate control are also added with the F-150 Lariat trim and up. Another new addition to the 2016 F-150 is the Special Edition Appearance package for the XLT and Lariat models consisting of unique 20-inch aluminum wheels, black running boards, smoked headlights and special seats with Alcantara inserts.
Ford F-Series Super Duty
For when a job requires a pickup truck greater than an F-150 half-ton, the 2016 F-Series Super Duty line provides some of the most extreme towing and hauling power available. Covering the half-ton F-250, three-quarter ton F-350 and the one-ton F-450, the Ford Super Duty trucks invoke a tough-looking appearance that is matched with work performance. Offered with rear-wheel drive and four-wheel drive, the standard engine for the 2016 Ford F-250 Super Duty and F-350 Super Duty is a 6.2-liter V-8 powerplant that generates 385 horsepower and 405 pound-feet of torque. Optional on the F-250 and F-350 but standard on the 2016 Ford F-450 Super Duty is a turbo diesel 6.7-liter Power Stroke V-8. The Power Stroke V-8 turbocharged diesel engine pumps an outstanding 860 pound-feet of torque allowing the pickup truck line to move sizable loads. When using a gooseneck towing configuration, maximum pulling capacity for the 2016 F-Series Super Duty is rated at 31,200 pounds. Both engines available through the 2016 Super Duty line are connected to a TorqShift six-speed automatic transmission with a tow/haul mode. 2016 versions of the Ford F-250 Super Duty and F-350 Super Duty come in regular cab, Super Cab and Crew Cab models with a 6-3/4-foot as well as an 8-foot bed box. The F-450 Super Duty is only offered as a Crew Cab with an 8-foot box. The 2016 F-Series Super Duty comes in various trim models led by the light-trimmed XL to the well-equipped Lariat, King Ranch and Platinum offering high-end features such as leather seating and a LCD Productivity Screen.
Ford Fusion
Advanced powertrain technology and Aston Martin-sourced exterior styling are only a few reasons why the 2016 Ford Fusion is favored as a mid-sized four-door sedan. For 2016, the Fusion is one of the only vehicles available with models powered by conventional gasoline engines as well as a gasoline/electric hybrid and plug-in hybrid variant. Offered in S, SE and Titanium trim levels, the all 2016 Ford Fusion sedan includes conveniences such as an EasyFuel capless fuel filler, power windows and Ford's MyKey system. New for 2016, the base model of the Ford Fusion is available with an S Appearance Package consisting of 18-inch alloy wheels painted Ebony black, fog lights and a rear spoiler. The SE trim level adds 10-way power driver's seat and 17-inch aluminum wheels. A new SE Cold Weather Package is optional on the 2016 Fusion equipped with remote start system, heated cloth seats and all-weather floor mats. Providing upscale equipment, the Titanium trim includes leather interior and a 12-speaker Sony-branded audio system. Inside all models, occupants of the 2016 Ford Fusion will see an all-new center stack designed to be simplified for an easier user experience. Base power for the Ford Fusion arrives from a 175-horsepower, 2.5-liter four-cylinder engine. A 1.5-liter and 2.0-liter displacement sized EcoBoost four-cylinder powerplants are also offered on the Fusion delivering crisp performance while also providing exceptional fuel economy. As an alternative to a front-wheel drivetrain, All-wheel drive is available with the SE and Titanium models propelled by a 2.0-liter EcoBoost engine. For even better fuel mileage, the Ford Fusion Hybrid marries a 2.0-liter Atkinson-cycle powerplant with an 88-kilowatt electric motor and 1.4-kWh lithium-ion battery. Combined fuel economy with the 2016 Fusion Hybrid is rated at 42 miles per gallon. If driving duties consist of a fair share of short-distance trips, the Fusion Energi plug-in hybrid provides an environmental and an eventual economical advantage. Equipped with a larger electric battery, the 2016 Fusion Energi can go up to 21 miles solely on electric power.
Ford Mustang
Surpassing 50 years of being a continuous member of the Ford line-up, the Mustang is an established name in American performance. Completely reshaped for 2015, the Ford Mustang fastback and convertible enters 2016 is a year's worth of good reviews. Some new color options and exterior accessory combinations allow a greater amount of personalization with the 2016 model year Mustang. Buyers can also choose from the black Accent Package, California Special as well as the Pony Package on select models. Three powerplant choices are the source of the rear-wheel drive Mustang's gallop. Presenting a decent amount of base power, the 2016 Ford Mustang's 3.7-liter V-6 engine serves as a pleasing welcome to the original pony car. The six-cylinder engine produces 300 horsepower and 280 pound-feet of torque. Producing 310 horsepower while also providing the vehicle with 31 miles per gallon highway fuel consumption, a 2.3-liter EcoBoost four-cylinder engine is offered between a V-6 engine and the eight-cylinder powered Mustang GT. Propelled by a 5.0-liter Coyote V-8, the top-rated engine in the 2016 conventional Mustang generates 435 horsepower and 400 pound-feet of torque. The sport thrill of a six-speed manual is standard with all engines but the more relaxing performance from a six-speed automatic is also offered. HID headlamps come standard on all 2016 Ford Mustangs along with Intelligent Access with push-button start and electric power-assist steering. Available with the EcoBoost and Mustang GT models, a Premium equipment line adds leather seating, ambient lighting and a dual-zone automatic temperature control for added interior comfort. A new SYNC 3 connectivity system is also offered on the 2016 Ford Mustang.
Click HERE to see some really cool custom and classic Mustangs.
Ford Shelby GT350 Mustang
The legendary GT350 branding officially returns to the Ford Mustang line-up for 2016. Based on the sixth-generation Mustang, the 2016 Ford Shelby GT350 Mustang feeds off an image that existed with the pony car since the 1960s. A carbon fiber grille opening, aluminum hood and unique from air dam are optimized for aerodynamics, weight and cooling. The brand-new high-powered Shelby GT350 Mustang's power source is a 526-horsepower, 5.2-liter V-8 engine. Said to be Ford's most potent naturally-aspirated production powerplant, the performance engine sports a flat-plane crankshaft. Combined with a six-speed manual transmission and a standard 3.73 Torsen limited-slip differential, the 2016 Ford Shelby GT350 Mustang's 0 to 60-mile per hour acceleration times are measured at around 4 seconds. Two-piece cross-drilled iron brake disc, Brembo six-piston calipers and a stiffened overall build provide a solid basis for 526 horsepower. MagneRide suspension featuring specialized dampers that can adjust to road conditions every 10 milliseconds is also in place to guarantee stability. Behind the controls of the 2016 Shelby GT350 Mustang, drivers will grab hold of a flat-bottom steering wheel and look upon upgraded gauges. Recaro sport seats specifically designed for the vehicle is standard with cloth covering. Bright components of the interior of the conventional Mustang have been dulled or deleted on the Shelby GT350 model. Through an optional Tech Pack, power leather seats, dual-zone electronic temperature control, Shaker Audio system a swell as SYNC with MyFord Touch adds modern creature comforts to the extreme Mustang. In addition to the Shelby GT350 Mustang, the limited-production GT350R will provide an extra notch of performance tailoring. A larger front splitter and rear wing as well as red-painted brake calipers are among details unique to the 2016 Shelby GT350R Mustang.
Ford Taurus
A name first introduced in 1986 groomed as the future flagship sedan of the Ford line-up, the Taurus was finally elevated to that status in 2008. The 2016 Ford Taurus features abundant passenger volume of 102.2 cubic feet and a trunk accommodating up to 20.1 cubic feet of cargo. Minor changes made to the 2016 Taurus consist of the SYNC 3 in-car connectivity technology and three new color choices. Also for 2016, all models of the Ford Taurus are now equipped with a rearview camera system. Other high-tech touches included on all Taurus models include electric power steering, AdvanceTrac electronic stability control, MyKey and Curve Control. Offered in SE, SEL, Limited and SHO trim levels, the 2016 Ford Taurus is offered with three powerplant options. With the Taurus SE model, a naturally-aspirated 3.5-liter V-6 producing 288 horsepower is standard. As an alternative to standard front-wheel drive, the 3.5-liter V-6 can be paired with an all-wheel drive system Optional on the SE but included as equipment on the SEL and Limited models of the Ford Taurus is a turbocharged and gasoline direct-injected 2.0-liter EcoBoost engine. Generating 240 horsepower and 270 pound-feet of torque, the 2.0-liter EcoBoost provides a fuel efficient for the sedan. The 2016 Taurus with the small EcoBoost engine can go 22 miles per gallon in the city or 32 miles per gallon on the highway. Powered by largest member of the EcoBoost engine family, the Taurus SHO features a strong performance character. Under the hood of the 2016 Ford Taurus SHO, the 3.5-liter EcoBoost V-6 engine produces 365 horsepower. Rear spoiler, HID headlights, aluminum wheels and ambient lighting are also included on the Taurus SHO.
Ford Transit
The replacement for the long-serving Econoline or E-Series van, the Ford Transit comes from Europe to the North America as a profoundly different way for viewing large capacity cargo hauling with the blue oval brand. Becoming the best-selling ban in the United States after just six months on the market, the 2016 Transit provides dimensional flexibility through three lengths, three roof heights and two wheelbases. With the high-roof model of the Ford Transit presenting 81.5 inches of interior height, a six-foot, four-inch person could stand upright. Maximum cargo capacity for the van is rated at 487.3 cubic feet. In addition to cargo, passenger versions of the 2016 Ford Transit could also accommodate up to 15 occupants. A series of upfit solutions is included inside allowing shelves and bins to be installed within the cargo are of the van. Standard power for the 2016 Ford Transit van is acquired through a 3.7-liter V-6 engine. An E85 flex-fuel compatible engine, the 3.7-liter powerplant can also be converted to run compressed natural gas or propane through an engine prep package. A gasoline alternative is also presented with an optional 3.2-liter Power Stroke five-cylinder engine that generates 185 horsepower and 350 pound-feet of torque. Optimized gasoline power for the 2016 Ford Transit is provided through a 3.5-liter EcoBoost V-6 engine that can produce up to 400 pound-feet of torque.
Ford Transit Connect
Emigrating from Europe, the Ford Transit Connect has made itself at home with urban-based commercial businesses. Affordable and efficient to operate, the 2016 Transit Connect is offered in short and long wheelbase models. In cargo van form, the Transit Connect provides the capacity for 103.9 cubic feet of storage space with the short wheelbase model while the long wheelbase can accommodate up to 128.6 cubic feet of cargo. The 2016 Ford Transit Connect cargo van's rear space lends itself favorably to upfitting to a host of available accessories such as drawers, dividers and cargo management solutions. While the 2016 Ford Transit Connect attracts businesses and other similar enterprises, the small van also appeals to larger families. The 2016 Transit Connect Wagon is offered with five-passenger and seven-passenger models. Both the cargo and passenger version of the 2016 Transit Connect can be ordered with XL and XLT trim levels. A Titanium trim level is also available with the Ford Transit Connect Wagon providing upscale comforts such as leather seats and dual-zone front automatic temperature control. Engine power for the 2016 Ford Transit Connect is sourced from a standard 169-horsepower, 2.5-liter four-cylinder engine or a 1.6-liter EcoBoost four-cylinder that generates 178 horsepower.
Ford GT (2017)
Entering production 50 years following the Ford GT40's first of three victories at the historic 24 Hours of Le Mans, an all-new GT sports car uses modern technology to celebrate a classic feat. The 2017 model year Ford GT follows the sought-after iteration constructed from 2005 to 2008 that was also inspired by the Le Mans-winning race car. A rear-wheel drive, mid-engined supercar, the 2017 Ford GT employs carbon fiber construction purposed to minimize the overall weight of the vehicle. The highly-aerodynamic overall exterior shape is directly inspired by the 1960s race car but an active airflow feature is born through 21st century technology. An active rear spoiler adjusts according to the vehicle speed and driver's input. Michelin Pilot Super Sport Cup 2 tires and 20-inch wheels are set on the vehicle over carbon-ceramic brake discs. Giving every blue oval fan a reason to take the performance fight to Ferrari and Lamborghini as well as the Audi R8, the Ford GT is powered by a highly-tuned twin-turbocharged EcoBoost V-6 engine based on the racing powerplant used in the Tudor United SportsCar Championship. Pre-production estimate classifies engine power for the 2017 Ford GT to be greater than 600 horsepower. The EcoBoost powerplant will be paired with a seven-speed dual-clutch transmission. Inside, placement of vital vehicle controls within an F1-based steering wheel serves as a high-end race car touch drivers will appreciate. While the 2017 Ford GT will be optimized as a high-performance vehicle, the two-passenger cockpit will also include SYNC 3 technology insuring the driver's focus is maintained on the road.
Ford F-150 Raptor (2017)
For 2017, extreme off-roaders will have an all-new factory-prepped vehicle to challenge rocky, muddy and dirty terrains. Based on the all-new Ford F-150 pickup truck, the 2017 F-150 Raptor will apply the engineering and technology to an off-road tailored product. Featuring the use of military-grade aluminum and high-strength steel construction, the 2017 Ford F-150 Raptor receives inspiration from Ford's off-road racing experience. Sharing several attributes with F-150 half-ton truck, the F-50 Raptor differs in styling. Immediately distinguishing itself, a blacked-out grille with "Ford" prominently spelled out is joined by a prominent skid plate at the front. The 2017 Ford F-150 Raptor is 6 inches wider than the standard F-150 and rides on an off-road specific suspension using Fox Racing Shox. Ideal for trekking across uneven terrain, wheel travel at the front of the truck is 11.2 inches while the rear wheels can move up to 12 inches. An all-new, on-demand all-wheel drive system and Terrain Management System is included on the F-150 Raptor. Six preset driving modes allow the driver to tailor on-road and off-road handling of the 2017 Ford F-150 Raptor. Instead of the large displacement V-8 engine used in the previous iteration of the off-road suited pickup truck, the 2017 F-150 Raptor's power source will be a twin-turbocharged V-6. A new high-output 3.5-liter EcoBoost V-6 engine will exceed the horsepower and torque of its predecessor. The more than 400 horsepower powerplant will be paired with an astonishing 10-speed transmission. BF Goodrich All-Terrain K02 tires are mounted to the 17-inch wheels allowing the 2017 Ford F-150 Raptor to coast over surfaces.
We hope you enjoyed reading these summaries of the 2016 Ford Models. If you have friends who could benefit from this blog post, please use the Share buttons.
If you are a Ford fan, check out some unique ones HERE.
Tell us which brands you would like to see next by leaving a comment below.
Last Updated: September 13, 2015