10 Amazing Car Customization Ideas Under $100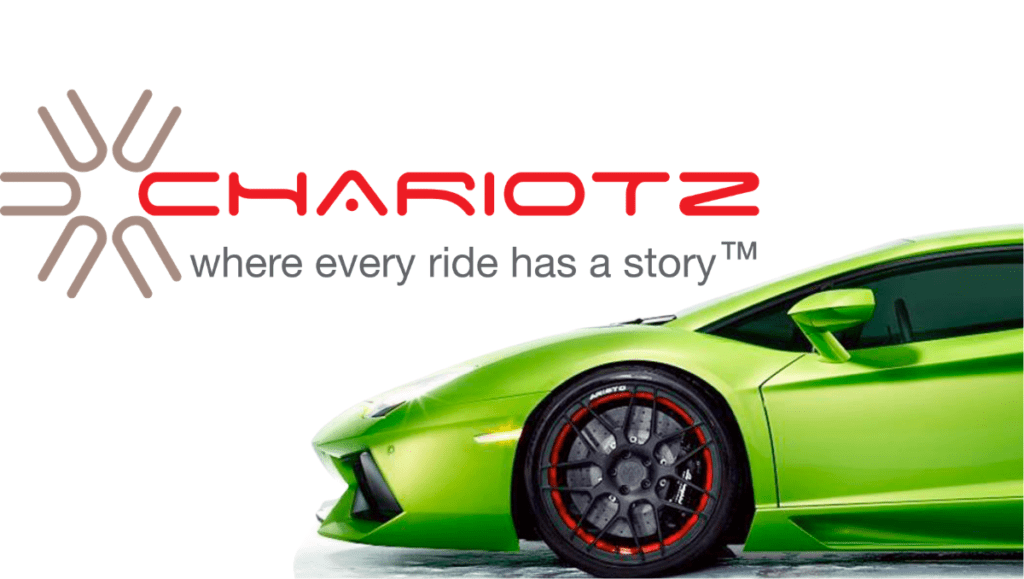 When upgrading your car's appearance, going into debt is optional! For $100 or less, you'd be surprised by the number of car customization options available for a vehicle. Exterior and interior dress-up is possible for a relatively low price tag. In many cases, with low-cost vehicle modifications, the add-ons include the benefit of being easily removed and transplantable to another car.
********************
Get thousands of car customization ideas for your specific Make and Model HERE.
********************
The following assortment of car customization ideas provides 10 opportunities to make the most of $100:
DECALS AND OVERLAYS
When it comes to personalizing a car, decal work is very popular. A customization touch seen as a powerful statement for an affordable price, custom car decals come in various shapes and colors. They can be readily applied in many ways seen fit by a vehicle owner.
Headlight and taillight vinyl overlays are another quick and easy way to make your car look different. With a bit of care, you can apply them in a matter of minutes, and your car will stand out at all hours of the day.
EXTERIOR LIGHTING ENHANCEMENTS
Recent years have seen significant price drop associated with once-exotic lighting technology. HID (High Intensity Discharge) and LED (Light Emitting Diode) have become commonplace on new cars. On older vehicles with halogen headlights, conversion kits now start at less than $100.
Another way to brighten the exterior of your vehicle is to install aftermarket fog lights.
INTERIOR LED LIGHTING
LED lighting is both a cost-efficient and flexible way to accentuate a vehicle through a highly-presentable cabin. Various lighting kits can be integrated into the stock vehicle's interior. For less than $50, the Sylvania ZEVO Interior LED stripe base set can bring an enlightening view inside a vehicle. The 16-color, remote-operated LED striping can be installed in various ways. Expansion kits are also available with the Sylvania lighting solution.
WINDOW TINTING
Providing both stylish and functional advantages to vehicles, tinted windows offer a cool look and a cooler interior. The tinting film is widely available and can be performed as a do-it-yourself job over the course of an afternoon.
If you are planning to drive a vehicle on a daily basis, be aware that the front side window is subject to laws meant to maintain a certain amount of visible light transmission. Governing the permitted level of visible light transmission for safety reasons, the specific darkness of tint varies state-to-state.


AFTERMARKET AUDIO EQUIPMENT
Base stereo units inside many automobiles rarely fulfil the requirements of audiophiles. For $100 or under, elevating a lackluster four-speaker stereo system to a rich audio system such as the one found in the Bentley "Monster by Mulliner" would be an admitted impossibility. That being said, some affordable modifications to a vehicle's stock audio layout can net some benefits. Entry-level new speakers, subwoofer and even car stereo head units can be purchased as an alternative to stock sound equipment.
STEERING WHEEL
The main instrument for control inside an automobile is the steering wheel. A control tool left relatively unchanged after more than 100 years of driving, the rounded shape of a steering wheel does provide a few opportunities for customization.
A steering wheel cover is an inexpensive opportunity to develop a tailored look and feel for a driver. Various colors, patterns and materials used for steering wheel covers can cater to conservative or hipster tastes.
If you have an older car, it may be feasible to replace a vehicle's stock steering wheel with an aftermarket model for less than $100.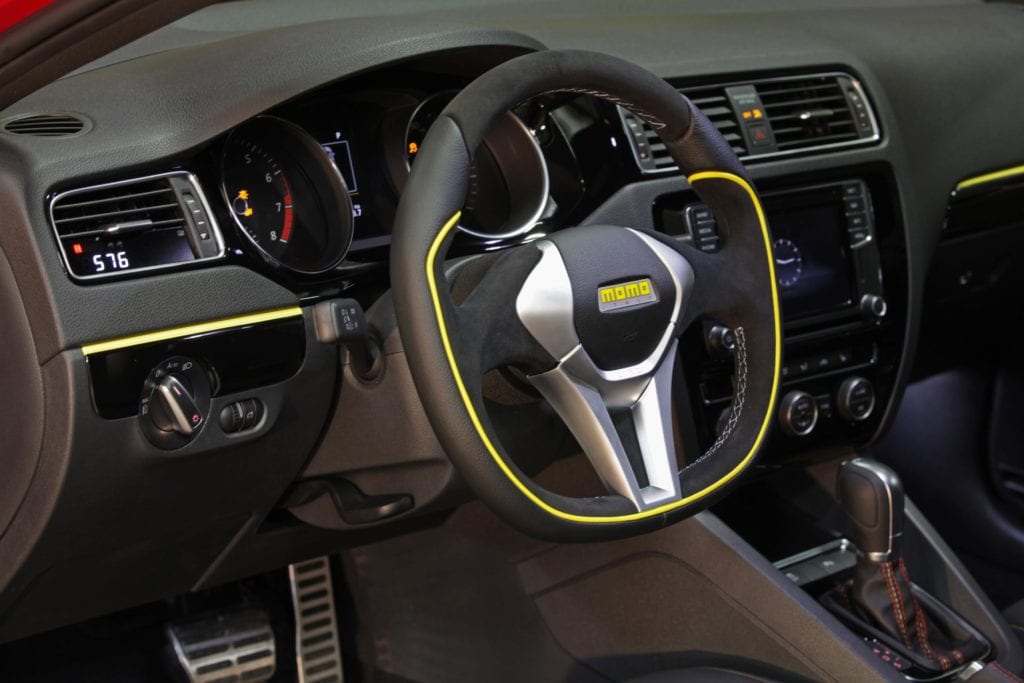 REAR SPOILER
Nothing accomplishes the aesthetic tale of a sports car like a rear spoiler. Spoilers have appeared as a functional as well as an ornamental feature found on production vehicles designed to complement the notion of speed. Depending on the vehicle type, a simple rear spoiler can be purchased for less than $100.
FLOOR MATS AND SEAT COVERS
Using no tools, floor mats and seat covers are an inexpensive way to augment the look of almost any vehicle. Even custom-fitted floor mats can be acquired for less than $100. Entry-level car seat covers can provide added comfort. Able to add an appealing, unique look to the cabin area of a vehicle, floor mats and seat covers also provide a way to preserve stock aspects of a vehicle. In some cases, you may even be easily able to transfer the covers to a new car.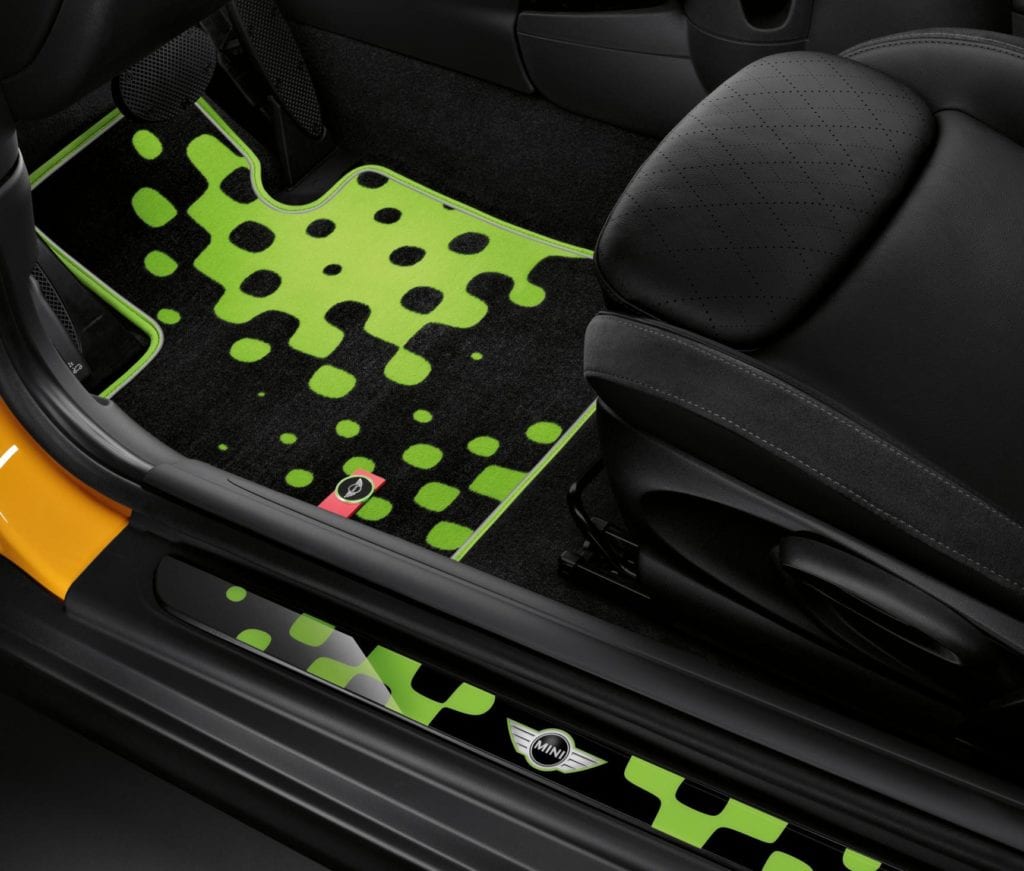 SHIFTER KNOB AND PEDALS
Besides the steering wheel, the shifter knob and pedals are important aspects for vehicle control. With $100, you can select some absolutely knurly accessories to grip.
Shifter knobs present an opportunity for a driver to engage gears with character. You can opt for race-inspired knobs provided by companies such as MOMO or for something completely outrageous. On your feet, the feel and appearance of aluminum add a high-end touch you would expect to connect with when traveling 200 miles per hour. Billet aluminum pedals are a cheap and easy way to mimic the durable, high-performance sensation of a race-car cockpit on the streets.
GRILLE INSERTS
Auto companies have been using grilles to convey their identity for the longest time. With grille inserts, front end styling in the confines of the prized grille is now yours to customize. Mesh and billet grille inserts can be added to the main grille, or applied within front air dams for a sophisticated look. Popular among trucks, grille inserts can also be fitted for certain cars, like the Ford Mustang.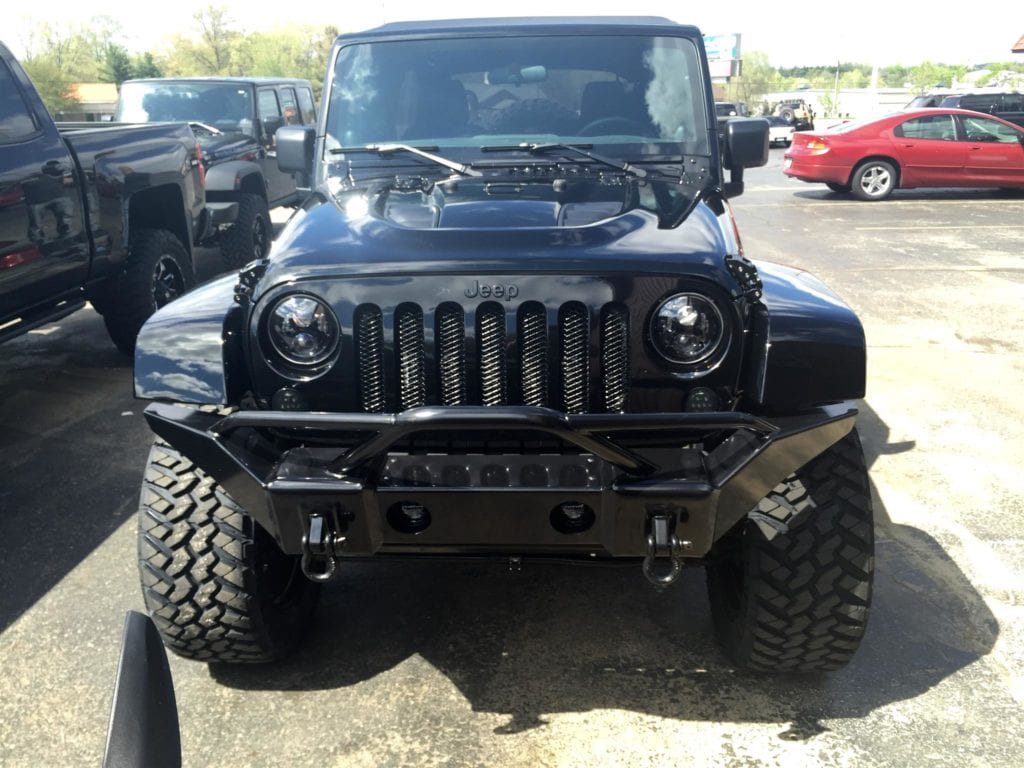 Get thousands of other car customization ideas for your specific Make and Model HERE.
Want to get better acceleration out of your car? Read our post 6 Car Modifications To Increase Acceleration.
Last Updated: November 24, 2020