Get a Vinyl Wrap Instead Of Painting Your Car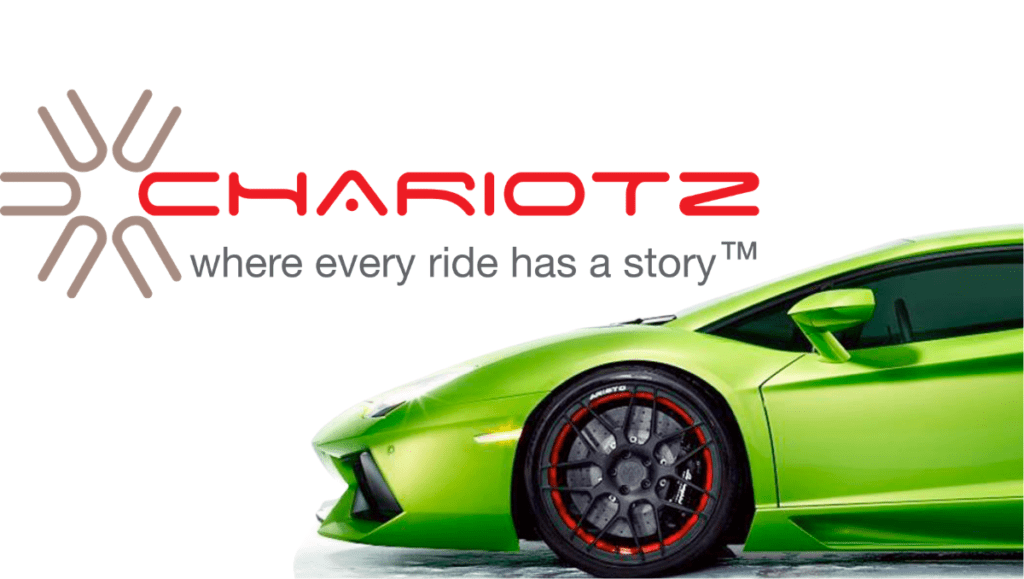 Do you frequently display your custom or classic vehicle at car shows? Do you have sponsors who expect you to display it at multiple events? Now you can create and maintain your vehicle's display history map on the CHARIOTZ App.
********************
The loss of unique looking stock cars has created a need for enthusiasts to take the look of the vehicle into their own hands because, unless you have a $100,000 car, it won't really turn heads. Recently, Civics have started looking similar to Camrys and even Malibus, and the need for individuality has never been greater. Increasingly, more car owners are realizing that a cost-effective alternative to paint is a vinyl adhesive. Vinyl wrapping is a popular way to achieve limitless color, shade, pattern and even texture possibilities. Flexible enough to be applied to almost any part of the interior or exterior of the vehicle, vinyl wrapping has become a trendy solution for those seeking a one of a kind build.
Vinyl wraps on vehicles have been used in commercial applications for decades. Custom vinyl wrapping was largely viewed as a method for companies to mark their work vehicles such as vans and even on trains for advertising purposes rather than an expression of their vision. Vinyl wrapping has also been a critical component in motor sports as highly-prized sponsorship logos and livery applied to race cars. Able to convey advertising messages clearly, vinyl wraps gained increased acceptance. Quality of the images improved substantially thanks to sophisticated computer-aided design programs and high-resolution printers and cutters. As the car enthusiast, it is possible to produce any imaginable color or design for a relatively inexpensive rate with a quick return time.
What is a Vinyl Wrap?
Wrapping a car consists of placing an adhesive film over its body panels. Leading providers of vinyl wrapping film for vehicles are the companies 3M, Hexis and Avery Dennison. The film is digitally printable and applied with the minimal use of tools. A wide variety of finishes such as gloss, satin, matte, metallic and even chrome are available in countless colors. Wrapping innovations have reached out to every part of the vehicle including the interior panels, headlights and taillights.
Possibilities with Vinyl Wrapping
"The possibilities are endless" is a phase many of us are used to hearing too often even in cases where options are not plentiful. With vinyl wrapping, endless possibilities are almost a starting point. Any color can be reproduced creating photorealistic patterns on a vinyl wrap in a manner that would be almost unthinkable with painting.
Major vinyl companies release hundreds of colors and textures including leather, snake skin and glittery colors. In addition to the exterior of the car, the interior panels can also be removed and wrapped. Some choose carbon fiber interiors while others prefer to color-match or accent the exterior. In some VIP luxury builds, a hardwood, cherry wood or even stone granite print is used to add to the high-end look of the vehicle.
Another option is to apply a "clear bra" to the vehicle. A "clear bra" is a completely transparent vinyl that is used as a protective layer for the vehicle's paint. Instead of having that ugly leather cover on the front bumper and side mirrors, you can get them wrapped. The wrap is thicker, which allows it to heal itself slightly from rock chips on the freeway, canyons and track.
A skilled graphic designer with computer-aided design software can produce a masterpiece for a car, truck, van or sport utility vehicle. Examples of vinyl wrap patterns can amount to a single color, or provide a dazzling multi-colored design. Camouflage produced on wrapping can blend into scenery. Digital photographs can also be incorporated on vinyl wrapped cars for a personalized touch.
Printing on vinyl wrapping can also recreate the look of metallic or high-performance materials. Celebrating his 25th anniversary in the NASCAR Cup Series back in 1997, Darrell Waltrip drove one race car featuring a glimmering chrome appearance made possible by vinyl wrapping the body. For partial wrap coverage on cars, a popular vinyl wrap treatment is to replicate carbon fiber. Outer mirrors, spoilers and the hood are areas commonly covered by carbon fiber printed wrapping replicating dry and even wet carbon fiber appearances.
Recently, a company called Dragon Laminates released a Neo Chrome translucent vinyl specifically for use on the lights of the vehicle, adding a new option for a more unique look. The layered colors such as green and blue with purple on vinyl sheets can still have light projected through, unlike normal vinyl, which will block the light.
Applying the Vinyl Wrap
Vinyl wrapping can cover any surface area. While wrapping is well-admired as an exterior style enhancement of an automobile, interior areas can also be modified by the printed material.
The actual action of applying the vinyl wrap can be exercised as a do-it-yourself project. With time, patience, and items such as cutting tools for the vinyl film, squeegee along with a heat gun, self-installers may be able to achieve a satisfying result. However, in the case of full vehicle wrapping, the experience of a professional company can prove exceptionally valuable. Entire cars will usually take anywhere from 5-10 days depending on the amount of coverage the customer would like, such as door jams and the inner trunk area. If you're looking just to wrap a single part or panel of tour vehicle, skilled professionals can do a hood or a roof in under an hour!
In the process of applying the vinyl wrap, it is imperative that the surface is clean and free of obstruction. Special preparations are required prior to setting a wrap, such as degreasing the vehicle. For the do-it-yourself-er it is recommended that the wrap be applied to a flat area. While applying the vinyl, heat can be used to stretch it into position around curves or round areas.
One huge misconception with vinyl wrap is that it can be used to hide dings, dents and other blemishes in the car's paint, or just cover up a bad paint job. But that is far from the truth. In some cases, the wrap will make the paint defects look even more pronounced by making the surrounding area smooth, and the ding or dent becoming more visible. The vinyl will contour to the dent or ding – it will not fill it or smooth it out!
Durability of a Vinyl Wrap Treatment
The main drawback to vinyl wrapping a car remains longevity. Compared to a painted vehicle, a vinyl-wrapped car will more quickly lose its styling luster without the proper care and attention. Depending on the factors such as the quality of the application and the vinyl itself, vinyl wraps can withstand years on the exterior of a vehicle. In regions that are sunnier and hotter, a UV protective covering is used on wraps to minimize the effects of sunlight, such as discoloration or lifting. Typically a vinyl wrap will last any where between 3-5 years, or even longer in some cases. Despite the treatment and regular washing, the pattern and coloring of the wrap will eventually degrade, especially if the vehicle is subjected to increased sunlight. If you want a high-quality, extremely long-term finish, a custom paint job is still a worthy investment.
Selling a Car with a Vinyl Wrap
Every fan of the automobile has his or her own taste. Sometimes other people simply do not agree with your personal style. When selling a custom car, it can be a bit tricky to find a buyer when a radical color scheme is applied. An added benefit of vinyl wrapping a car is the ability to protect the stock color of the car and to tame the appearance for a larger audience. Vinyl wrapping is easily removable for any reason such as the resale of the car, or just because personal preferences change. Quality vinyl does not leave any residue or adhesive, and the car will be back to the way it was as soon as the vinyl is removed.
(With expert opinions from Arcane Concepts)
Turn your car into a masterpiece – find the right vinyl wrap professional HERE.
Want to get better acceleration out of your car? Read our post 6 Car Modifications To Increase Acceleration.
Last Updated: April 7, 2014