Portable Car Vacuum Cleaner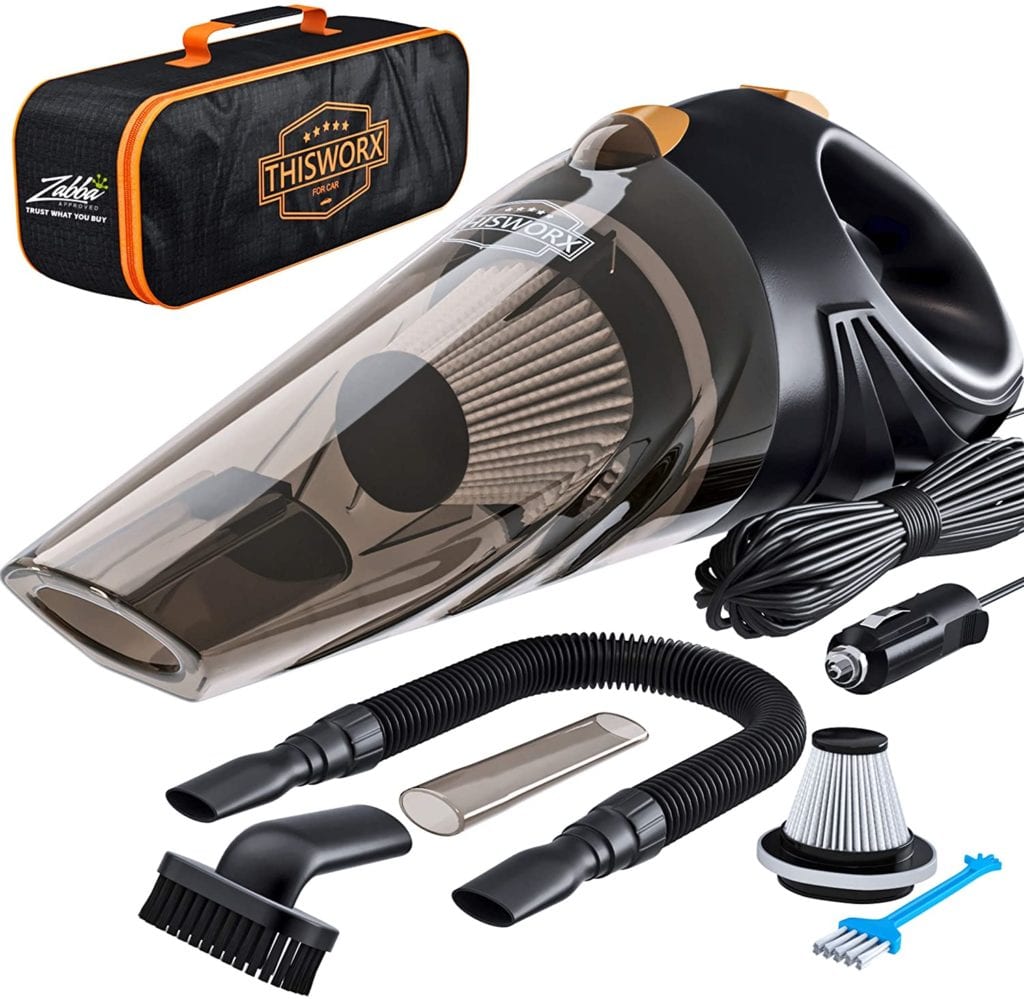 What do you use to keep your car's interior dirt-free? If you're still using a rag to wipe down the interior surface of your car, you're doing things inefficiently. Of course, it also isn't reasonable to go to the car wash every time you need to clean up your car. This can be costly in the long run. And there are cases in which you only need to clean a certain part of the car filled with dirt and debris. In this case, you'd want a portable vacuum cleaner, such as ThisWorx TWC-01.
You'll find a ton of car vacuum cleaners on the market, but you wouldn't want to settle for anything but the best. ThisWorx TWC-01 is one of the best-selling portable vacuum cleaners on Amazon. And honestly, it shouldn't come as a surprise.
This vacuum cleaner is equipped with a HEPA filter as well as one reserve. You'll also find a brush that's designed to get rid of hard-to-remove dirt and dust. There's also a flexible suction hose along with changeable tips depending on what you need to clean.
One thing you'll like is that the DC power cord is 16 feet long so that you wouldn't have problems plugging it in and reaching all areas of your car's interior. The motor runs on 106 Watts, and it draws 8 Amps from the cigarette plug.
ThisWorx TWC-01 sports an ergonomic design, with a trash recipient that has a generous capacity. The auto-shut-off lid function makes the trash recipient easy to clean. You can also clean the HEPA filters without any problems. Just use the brush that comes with the package.
Three different nozzles can be used. This enables you to choose the right one based on what you need to clean. Even the hardest to reach areas of your car can be cleaned by this portable vacuum cleaner.
Pros
Compact size makes it easy to use and carry around
Long power cord
HEPA filters are easy to clean
Allows you to reach impossible spots
Comes with a carry bag for easy storage
Cleans wet dirt
Three nozzles
Bang for the buck
Cons
Can be rather noisy
Can only be used when the engine is running
Needs to verify if the fuse box supports 15 Amps
Summing It Up
If you want to clean your car like a real professional, you should absolutely get ThisWorx TWC-01 portable vacuum cleaner. It offers amazing value for money as you get a reliable vacuum cleaner with powerful suction, an efficient HEPA filter, and three different nozzles for flexible cleaning.
Last Updated: January 19, 2021