CHARIOTZ and Juice Bar EV – Charged Up At SEMA 2015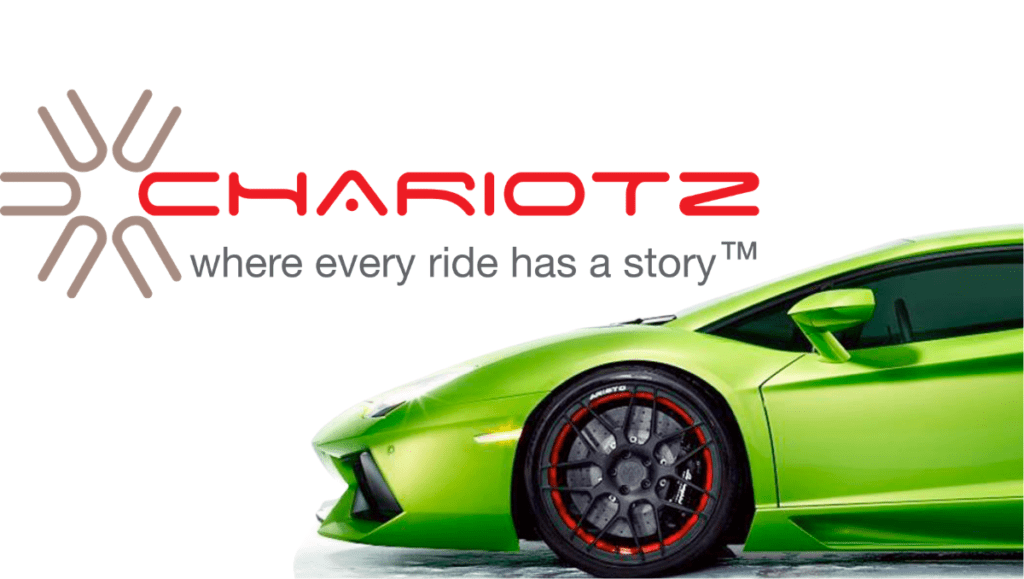 CHARIOTZ, an automotive marketing platform and Juice Bar EV, an electric vehicle charging station manufacturer are happy to announce a new partnership that was on full display at the 2015 SEMA Show in Las Vegas, NV, November 3rd-6th.
The Juice Bar EV's NEW Mini Bar EV charging station, a 2015 National Electrical Contractors Association (NECA) Showstopper Award winner, along with the SightWaves sponsored 2015 BMW i8, was shown in the CHARIOTZ booth. The Juice Bar EV Mini Bar was designed with BMW Group DesignworksUSA. Aesthetically appealing, the Juice Bar charging stations are more than just pieces of equipment, they're a charging experience and a billboard of sustainability.
While electric cars and charging station technologies have not been a mainstay at SEMA over the past 40 years, times are changing. According to the Plugshare electric vehicle charging map app, there are 94 public electric car charging stations in and around Las Vegas, 3 of which are DC Fast Chargers, one at the Tahiti Village Resort & Spa, one at AutoNation Nissan of Las Vegas and the other is a Tesla Supercharger Station. Manufacturers are definitely shifting towards electrification. BMW already has plans for the production of its entire line of vehicles to be electric or plug-in electric vehicles by 2020, so the EV market and EV infrastructure is poised for rapid growth. Wilfred Martis, founder and CEO of CHARIOTZ says, "We're happy to be back at SEMA for our second year and excited about our show partner Juice Bar EV". He went on to say "come by the CHARIOTZ booth #48193 at SEMA to learn about the patent-pending CHARIOTZ platform and what's new in the electric vehicle and charging industries".
Check out our SEMA Show album at CHARIOTZ at http://www.chariotz.com/prodetail/semashow2015
About CHARIOTZ
CHARIOTZ is a storytelling platform for the automotive industry. All cars and trucks have stories behind them, told from the perspective of the auto manufacturer, an aftermarket accessory manufacturer, the local auto shop that worked on the vehicle, or the person who owns and drives it. An auto manufacturer can use stories to tell you why a car or truck is special and to show off its various features and functions. An aftermarket accessory manufacturer may use them to tell potential customers how its accessories will transform their vehicles. The local auto shop can tell the story of how they fulfilled its customer's every request. And the owner can proudly tell one about what the vehicle means to him or her, and then describe all its unique aspects.
No matter who you are, you can use the CHARIOTZ platform to share the stories behind your vehicles, your products or your projects. And in turn, provide inspiration, ideas and information to other car and truck lovers around the world.
About Juice Bar EV
A premium provider of electric vehicle charging stations and the Green Garage Oasis concept. The Juice Bar charging station is not just an electric vehicle charging station; Juice Bar is a charging experience. Our highly visible premium charging stations provide an innovative concept in design and branding for Juice Bar EV charging station owners and creates a lifestyle option for end users. Juice Bar is the Most Customizable EV Charging Station. At Juice Bar we have a client focused approach; we are about providing owners choice. Owners have the choice in customizing their Juice Bar to fit the needs of their facility, including the ability to partner with sponsors and advertisers to offset the cost, and the choice in charging a fee or not charging a fee to the consumer. We are about providing owners with the option best suited for their overall business objectives and budget.
About Sightwaves
Sightwaves is one of the hottest sources of luxury automotive wheels, wheel and tire packages, audio and video equipment and accessories for your car, truck or SUV. They specialize in providing only the absolute best products, from the most respected and desired manufactures today. They offer the newest automotive aftermarket products. All wheels and wheel and tire packages are backed by their 100% Fitment Guarantee.
About the BMW i8
The BMW i8 is ready to revolutionize its vehicle class. As the first sports car with the consumption and emission values of a compact car. The strength of the plug-in hybrid lies, among other factors, in the perfect synchronization of electric motor and combustion engine, which makes itself apparent in maximum efficiency and dynamics on the road. The first sports car that even accelerates the zeitgeist.
Progress in motion: a vehicle that fascinates. With innovative LifeDrive architecture, ground-breaking materials such as carbon, layering design and numerous intelligent BMW EfficientDynamics measures. Discover the BMW i8 in action. Through its overall concept, the BMW i8 embodies the accomplished vision of a modern and sustainable sports car. The highly emotive design instantly shows which qualities the BMW i8 has to offer. Yet it doesn't rely entirely on its sports car character. Its aesthetics also pursue functional aims: more aerodynamics for maximum efficiency.
Last Updated: November 5, 2015