Automotive Digital Marketing Using CHARIOTZ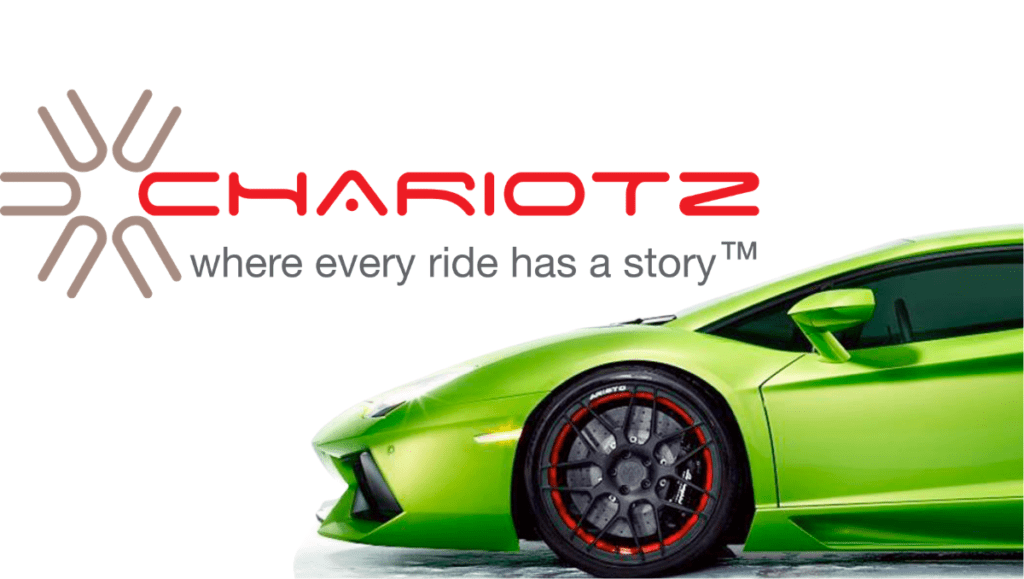 You may have heard the saying "Marketing creates the demand that Sales satisfies". If you believe in that saying, then you understand how important marketing is to the success of your automotive business. No business can grow without significant focus on marketing. And in today's world, where consumers spend a big portion of their time on the Internet, you need to be right there, marketing to them. CHARIOTZ can show you how to market your automotive business online, and do it cheaply and effectively. Whether you are a small shop that does collision repair, custom paint jobs or classic car restoration, or a full fledged tuning business that can customize a vehicle in all sorts of ways, the CHARIOTZ platform can help you market your business.
You will see many variations of a marketing funnel and its various phases, but we like to use these 5 phases – Awareness, Familiarity, Consideration, Purchase, and Advocacy. The CHARIOTZ platform was built to help you with Phases 1, 2, 3 and 5.
1. AWARENESS
The first phase in any marketing funnel is making potential customers aware that you exist. And this is where most local automotive businesses face a challenge. Unlike a coffee shop or restaurant, which is usually in a strip mall or shopping area that consumers frequent, many automotive businesses are hidden away in an industrial area or in a back alley. This makes it harder for customers to know that you exist. CHARIOTZ is the leading Digital Marketing Platform for the Automotive Industry. We are here to showcase automotive businesses that customize, restore or repair cars and trucks. Once you set up your FREE account, your business gets put directly in front of potential customers, who use our site and app to get ideas and information for their own cars and trucks.
Google My Business:
To grow awareness within your local area, you should also make sure you get an account on Google My Business. This provides Google with all the necessary information for your business – address, phone number, and hours of operation – so it can then display it to customers that search for local automotive businesses. But don't stop there. Build your brand by adding a great cover photo, and photos of your business and your staff, so searchers see that you are a real business with real people. And then provide an easy way for your customers to leave reviews, so you stand out from the crowd. Research has shown that searchers prefer listings with (mostly) positive reviews over those that do not have any reviews.
If you need help setting up a Google My Business account, contact us at info@chariotz.com and we will be happy to guide you.
2. FAMILIARITY
Once a customer is aware that you exist, you need to familiarize him with your products, services, expertise, past work, etc., so they get an understanding of what your business is about. In the physical world, you can showcase your work at car shows and events. But this can get prohibitively expensive, especially for a small business. In the digital world, your website is one way of familiarizing potential customers with your work. But oftentimes, your website will not have the capability to add your projects quickly and easily. On CHARIOTZ, you can add a new project – photos, descriptions, tags that pinpoint products used and work done – to your dedicated page in a matter of minutes. The more projects you add, the more you will familiarize a potential customer with your offerings and your capabilities. HERE is an example of a local business that has used CHARIOTZ to showcase their projects and familiarize potential customers with their work.
If you and your staff are too busy to add your projects, we offer 2 Upload Packages – $199 for 10 projects, or $299 for 20. We also promote your business and projects on our (and our partners') social media accounts. Email us at info@chariotz.com to get started.
Social Media Integration:
– If you have an Instagram account, you can import all your posts (photos and captions) into your CHARIOTZ account with a simple click of a button. This means that the portfolio of cars and trucks you have posted regularly on Instagram over the months and years can instantly become an asset for you on CHARIOTZ. Learn more about this feature HERE.
– Once you add a project, you can instantly share it across your social media pages – Facebook, Twitter, Google+ and Pinterest – using our simple Share buttons.
3. CONSIDERATION
Once a customer has familiarized herself with your automotive business, she may choose to consider your business in her list of purchase options. On CHARIOTZ, you can add your business' contact information, so she can contact you to get the necessary information required to make her decision, like pricing, availability, schedule, etc. You can also use CHARIOTZ to promote any special deals that may cause her to lean towards purchasing from you.
4. PURCHASE
This is where your Sales team earns its paycheck – getting a customer to move from considering your business to buying from your business. If you make this phase painless and enjoyable to the customer, and he walks away happy with the purchase and how you handled everything, it will go a long way in making him an important part of the next phase – Advocacy.
5. ADVOCACY
If a customer is happy with the service provided by your automotive business, she will become an advocate for your business and thus, a part of your extended marketing team. She will tell her friends and colleagues about you, and post her experiences online, and your digital marketing will get amplified at ZERO additional cost! On CHARIOTZ, a customer can upload her vehicle, and then associate it, and all the work done on it, with your business. This not only builds your CHARIOTZ portfolio, but it also gives her the tools to promote your automotive business on CHARIOTZ and across her social media accounts.
We built the CHARIOTZ platform to help you digitally market your automotive business and its services to consumers in your area or around the world. Sign up HERE today for your FREE account!
If you need more info or would like to speak to us about how we can help you, contact us at info@chariotz.com.
Last Updated: September 1, 2015