Aujen Silicone License Plate Frames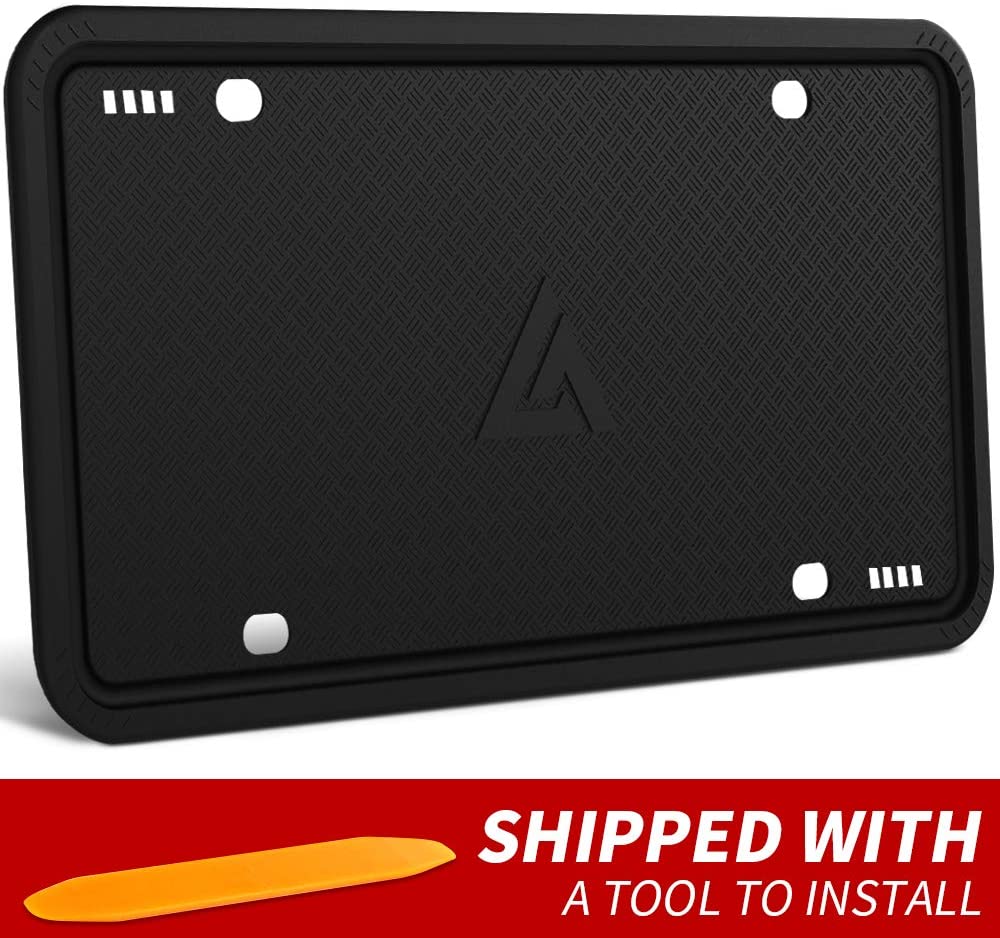 Imagine the frustration you would feel when you damage your license plate, either by accident or otherwise. All of a sudden, you'd have to deal with quite a bit of paperwork to get it replaced. But you wouldn't have to deal with this problem if you used a license plate frame in the first place. Thankfully, it's never too late to start using one. And if you want nothing but the best, then go for Aujen Silicone license plate frames.
Made from high-quality silicone
The primary selling point of Aujen license plate frames is that they're made from top quality silicone materials. You wouldn't ever have to worry about rusting and damaging your license plate. You should also know that silicone offers much more durability than plastic. While it costs a bit more money, you'd end up saving more in the long run because of its incredible durability.
Weather-proof, rust-proof, rattle-proof
Because of the industrial-grade silicone, you can rest easy knowing that the license plate frame won't suffer from scratches. What's more, you can also expect it to be rattle-free. Rattles are incredibly annoying when driving, so this is undoubtedly a massive plus for Aujen. And even you live in a place with harsh weather conditions, the silicone license plate won't ever rust. It also comes with three drainage holes so water won't get trapped.
100% legal
Many car owners fail to realize that some license plates cannot be legally used in the streets. This applies in particular to frames that obstruct the license plate and sticker. The last thing you want to happen is to purchase a new license plate frame and then get stopped by the police. With the Aujen silicone license plate frames, you can guarantee that it's entirely street legal. No need to worry about breaking any law or getting stopped by the authorities.
Easy installation
This license plate frame is super easy to install. You only need to use 2 to 4 screws. Actually, two screws are enough to hold your license plate in place, but some users prefer using four screws to guarantee stability. It only takes 5 minutes max to install your new frame.
The Aujen silicone license plate frame is a best-seller for a reason. With over 7,000 positive reviews on Amazon, this frame is surely doing something right. Don't lag behind and make sure to check the latest price on Amazon so you can be the next car owner to benefit from this one-of-a-kind license plate frame.
Last Updated: January 19, 2021