3 Cool Aftermarket Accessories for the New Land Rover Defender

The new Land Rover Defender is arguably the best off-road SUV money can buy today. With its excellent ground clearance, approach & departure angles, and water wading depth, no other SUV comes close. And unlike its competition, it also exhibits excellent comfort & road manners during everyday driving.
Land Rover sells dozens of accessories for the Defender, some that are purely cosmetic, and others that make it even more capable as an off-roader. Given the strong demand for the Defender, other companies are now entering the game with their own aftermarket accessories. These accessories enable Defender owners to make their vehicle stand out, both in looks & performance.
Here are 3 cool aftermarket accessories available for the new Land Rover Defender.
ROOF RACK KIT – BY FRONT RUNNER
Front Runner is a world leader in accessories for Land Rovers & other off-road vehicles. This roof rack kit contains a tray, wind deflector and 2 foot rails to easily mount it on the Defender's roof. It adds about 70 lbs to the Defender's weight, but then opens up the ability to add dozens of other Front Runner accessories to the vehicle. Learn more about this roof rack kit & buy it HERE.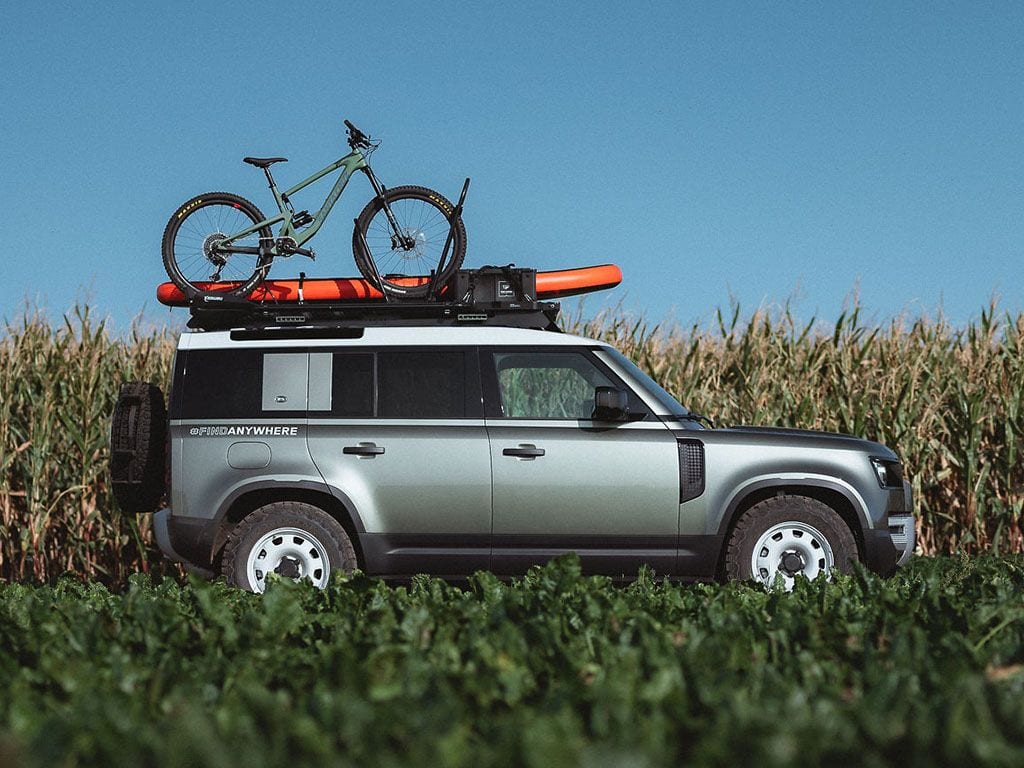 CUSTOM WHEELS – BY VOSSEN
Vossen is renowned for its beautiful and mechanically-solid forged wheels for cars, trucks & SUVs. They have now released their hybrid forged HF-2 wheels for the new Defender. These wheels have an aggressive mesh look, and make the Defender stand out in any crowd. Learn more about these wheels & buy them HERE.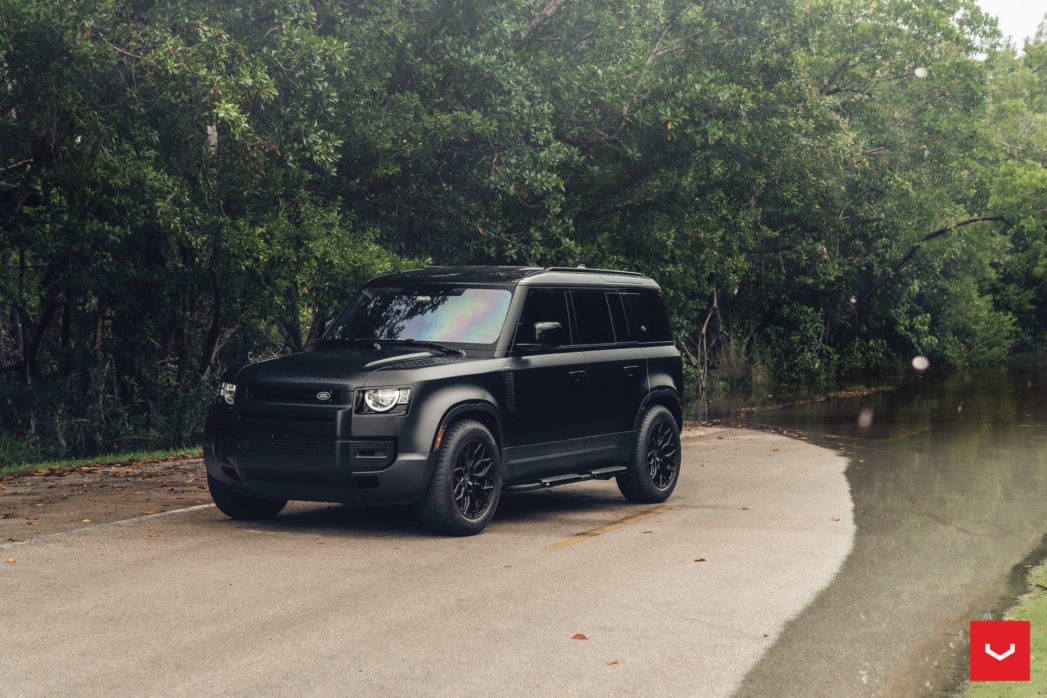 ROCK SLIDERS – BY LUCKY 8
Rock sliders protect the door sills and door bottoms from damage when crossing rocks & other large obstacles. Lucky 8 is well known for its huge selection of accessories for Land Rovers. These rock sliders for the Defender are bolt-on and do not require any cutting or welding. Learn more about these rock sliders & buy them HERE.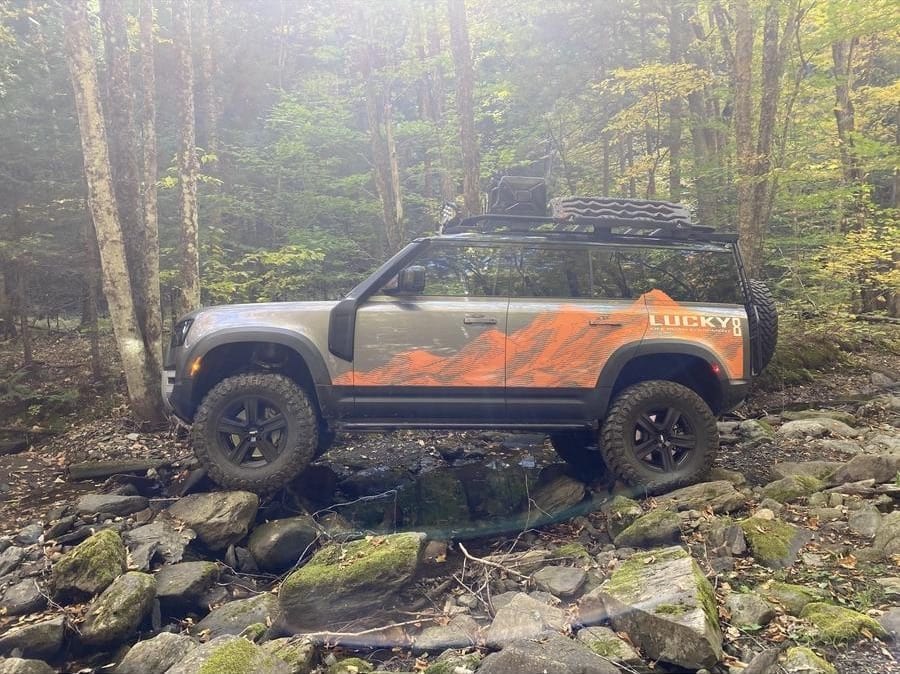 Last Updated: December 27, 2020