Vehicle Summaries – 2016 Porsche USA Models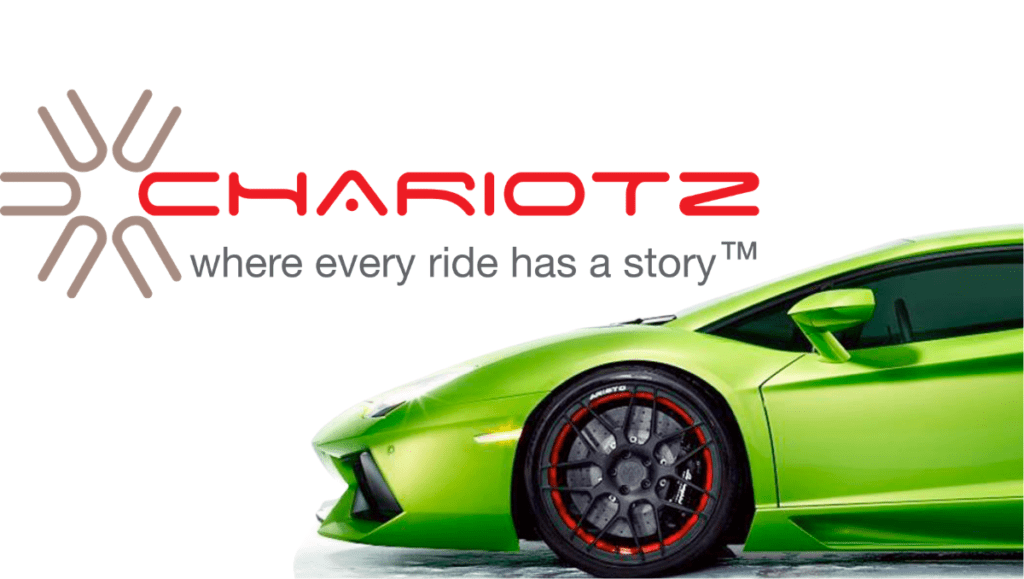 This post is a part of a series we recently started, to give you quick but informative summaries of every model available from a vehicle manufacturer in the USA. These posts should give you enough information to decide whether a particular model fits your needs as an owner and driver. Once you have read these summaries, you can choose to explore each model further using the vehicle manufacturer's site or other sources. You can see our first post – 2015 BMW Models – HERE. This week we are highlighting a popular enthusiast brand – Porsche.
Here are summaries of all 2016 Porsche USA models. Enjoy!
Porsche 911
A sports car icon since 1964, the Porsche 911 has undergone some considerable mechanical transformations but retains its classic overall design. All-new for 2016 is the 500-horsepower Porsche 911 GT3 RS model created as a street-legal race car. Carbon fiber fender panels accompany wide track the 2016 GT3 RS' wide track appearance that also includes a large, fixed rear spoiler. A pit speed limiter button is found inside an interior featuring enhanced ergonomics and lightweight door trim. 2016 Porsche 911 GT3 RS buyers can also order the sports car without air conditioning or a stereo system for an even leaner performance feel. With the addition of the GT3 RS model, potential Porsche buyers now have a choice between 25 variations of the 911 sports car offered in hardtop and cabriolet body styles. Engine output is sourced from rear-mounted, six-cylinder powerplants conforming to a boxer-style layout. Naturally-aspirated and twin-turbocharged versions of the 2016 Porsche 911 provide numerous performance attitudes. Power levels for the 2016 model year 911 spans from 350 horsepower with the Carrera to 560 offered with the 911 Turbo S. Rear-wheel drive remains a staple for the 911 in 2016 with the Carrera, Carrera GTS, Carrera GTS RS. Carrera 4, Carrera 4S, Targa 4 GTS, Targa 4S and all Turbo models of the 2016 Porsche 911 operate with an all-wheel drive system. An unmistakable performance car justified by a long automotive history, the Porsche 911 product line can be infused with an impressive luxury comfort for everyday driving. Rain-sensing windshield wipers, Porsche Communication Management system featuring a 7-inch color touch screen and dual-zone climate control is included standard on the base 911.
Porsche 918 Spyder (2015)
Every sports car builder aspires to match the game automobile company leaders such as Porsche set. With the 918 Spyder, Porsche raised the bar of performance and technology beyond their own lofty goals. Derived as a plug-in hybrid supercar, the 2015 Porsche 918 Spyder is an innovative way to travel up to 214 miles per hour. Combining gasoline and electric propulsion, the lion's share of the momentum for the 918 Spyder arrives from a mid-mounted 4.6-liter V-8 engine. Capable of producing 608 horsepower on its own, the eight-cylinder gasoline power unit can play a supporting role in short-distance drives. Able to run 19 miles on pure electricity stored in a lithium-ion battery pack, the Porsche 918 Spyder has two electric motors (a rear axle-mounted 156-horsepower and 129-horsepower front axle-mounted unit). Combined, 887 horsepower can provide motion for the 918 Spyder. Five operating modes deliver different methods of enhancement for the gasoline and electric motors ranging from a quiet E-Power mode to a high-performance Hot Lap setting. Able to operate like an all-wheel drive vehicle, the 918 Spyder's powertrain is linked to a seven-speed PDK transmission. Constructed on a carbon fiber monocoque, Porsche Active Aerodynamic is used to augment airflow around the supercar's body for optimum performance in Race, Sport and E-Power modes. PASM (Porsche Active Suspension Management) is also employed on the 918 Spyder providing an adaptable connection to the roadway. The Weissach package strips the 2015 918 Spyder of 90 pounds of overall weight through the use of magnesium wheels as well as carbon fiber exterior components like the roof, rear-view mirrors and windshield framing. The Porsche 918 Spyder with the Weissach Package also reduces the amount of sound insulation and replaces leather upholstery with Alcantara. The result is slightly faster acceleration and quarter-mile runs for the Porsche supercar. Limited in production to just 918 examples, the final Porsche 918 Spyder was built on June 19th 2015.
Porsche Boxster
Providing entry-level access to the essence of Porsche motoring, the Boxster nameplate is second only to the 911 for longevity with the marque. The rear-wheel drive, two-seat roadster exists as a nimble, open-air vehicle is shaped through the merging of aluminum-steel composite construction. The retractable top of the 2016 Porsche Boxster is fully electrically-operated and includes a heated rear glass window. Powered by a line-up of direct-injected flat-six engines supported by a dry-sump oiling system, the Porsche Boxster is offered in five versions. The base Boxster is equipped with a 2.7-liter powerplant generating 265 horsepower and 207 pound-feet of torque. Four-piston brake calipers with cross-drilled discs, 18-inch alloy wheels, Porsche Stability Management, sport seats and Bluetooth hands-free phone connection are standard on the base sports car. Stealthy in execution, the 2016 Boxster Black Edition wears 20-inch Carrera Classic wheels and Bi-Xenon headlights in association with the all-black persona. Powered by a 315-horsepower 3.4-liter engine, the 2016 Porsche Boxster S and is equipped with a seven-speaker CDR audio system. Added to the roadster's line-up last year, the Porsche Boxster GTS is propelled by a 330-horsepower version of the 3.4-liter engine. PASM (Porsche Active Suspension Management) is included standard on the GTS model for exceptionally well mannered high-performance handling. A brand-new addition to the 2016 Boxster line-up is the sleek Spyder model. Propelled by a 375-horsepower 3.8-liter engine from the 911 Carrera S, the 2016 Porsche Boxster Spyder also shaves 66 pounds from the Boxster GTS by removing the radio and conditioning (buyers can request those features as a no-cost option). The combination of power and lightweight design allows the Boxster Spyder to acceleration from 0 to 60 miles per hour in 4.3 seconds. All models of the 2016 Porsche Boxster come standard with a six-speed manual transmission. The sports car's brand seven-speed PDK gearbox is offered as an option on all models with exception to the Spyder.
Porsche Cayman
A less expensive alternative to the 911, the Porsche Cayman is its own paradise of performance. The hardtop sports car enters 2016 fresh off after a 2014 redesign that saw additional wheelbase length and lighter weight construction defining the new Cayman. For 2016, the four-model Porsche Cayman line-up presents the rear-wheel drive coupe in varying levels of potency. The base 2016 Cayman is propelled by a 2.7-liter six-cylinder powerplant generating 275 horsepower. Crisp cornering provided through electromechanical power steering, 18-inch alloy wheels, sport seating, cruise control and a Bluetooth hands-free phone system is standard on the Cayman. Additional performance spice for the sports car is provided with the Porsche Cayman S. Powered by a 3.4-liter, 325 horsepower engine, the 2016 Cayman S also includes an upgraded nine-speaker stereo system and larger wheels. The Cayman line-up expanded during the 2015 model year with the inclusion of a GTS model. Special exterior styling, Porsche Active Suspension Management is standard with the Cayman GTS that features a 340-horsepower version of the 3.4-liter boxer-style engine. A standard Sport Chrono Package allows the maximum performance potential to be coaxed from the 2016 Porsche. Alcantara interior touches and a SportDesign steering wheel are added inside the Porsche Cayman GTS. For 2016, there is even more speed in for the Cayman line-up. The 183-mile per hour 2016 Porsche Cayman GT4 explores higher plateaus of performance through the use a 385-horsepower, 3.8-liter boxer-6 engine. Different bodywork for the 2016 Cayman GT4 is combined with a 30-millimeter lower ground clearance delivers race car-like handling. A six-speed manual transmission or optional PDK gearbox is offered on all models with exception to the Cayman GT4 (only available with a manual transmission).
Porsche Cayenne
In 2003, Porsche stunned the sports car world by introducing the Cayenne crossover utility vehicle. An all-wheel drive, five-passenger premium vehicle, traditional Porsche design and driver-oriented handling are integrated with the 2016 Cayenne. In the previous production year, the Cayenne underwent some noticeable exterior enhancements. Styling augmentation with the front and rear tailgate of the 2015 Cayenne has been tailored to give the vehicle a wider appearance. For 2016, the Cayenne upholds the position of being one of Porsche's most flexible vehicles. Providing up to 62.86 cubic feet of cargo room, the Porsche Cayenne interior is spacious and mixes luxury with a performance feel. Owners also experience the versatility of the 2016 Porsche Cayenne with various powerplant options. Powered by gasoline, the Cayenne S features a twin-turbocharged V-6 while a Cayenne Turbo operates with a 520-horsepower, 4.8-liter twin-turbo V-8. Available in 2015 as 2016 models, the Cayenne GTS and the Turbo S bring added layers of performance. Powered by a turbocharged 440-horsepower V-6, the Porsche Cayenne GTS includes 20-inch RS Spyder wheels, special sport seats and black accent touches. The Cayenne Turbo S is the peak performance model of the Porsche crossover line powered by a twin-turbocharged engine generating 570 horsepower. 0 to 60-mile per hour acceleration with the Porsche Cayenne Turbo S requires just 3.8 seconds. Buyers are also presented with a diesel-powered Cayenne as well as an E-Hybrid model using plug-in hybrid technology. All versions of the 2016 Cayenne channel engine power through an eight-speed Tiptronic transmission providing the option of automatic gear selection or sportier manual shift operations.
Porsche Macan
12 years after introducing their first premium crossover vehicle, Porsche has produced a smaller companion to the Cayenne debuting the Macan for 2015. Roughly six inches shorter in overall length compared to the Cayenne, the 2016 Porsche Macan is a smaller and lower-priced way to experience German sports car performance with a crossover utility. Staggered wheel sizing and standard Porsche Active all-wheel drive invokes the presence of performance with the exterior. Inside, the driver of the Porsche Macan rides with a sports car-like seating position. Five passengers can be accommodated inside the premium crossover. The sharply-styled crossover from Porsche premieres in showrooms as a Macan S and Macan Turbo model powered by twin-turbocharged, direct-injected V-6 engines. Under the influence of 340-horsepower, the 2016 Porsche Macan S features electromechanical power steering and six-piston front brake calipers provide precise handling. Featuring Porsche Active Suspension Management technology, unique wheels and 18-way front power seats, the Macan Turbo's momentum comes from a 400-horsepower engine. A seven-speed PDK (Porsche Doppelkupplung) transmission comes standard on both Macan models. An optional Sport Chrono package on the 2016 Macan enriches the crossover with an additional athleticism. Employing Launch Control, the Sport Chrono package allows 0 to 60-mile per hour 0.2 seconds faster. 2016 Porsche Macan buyers can opt for an air suspension for a tailored ride for the highway or more challenging road surfaces.
Porsche Panamera
When sports car ambitions merge with premium sedan elegance, the 2016 Porsche Panamera arrives as a marriage between two vehicles without a deep compromise. Porsche's first and only four-door production car, the Panamera adopts 911-like styling for what is a front-engined vehicle. Inside the 2016 Panamera, the interior layout is configured to present four passengers with individualized seating. The base Porsche Panamera includes Bi-Xenon headlights, automatic rear hatch, cruise control and 18-inch wheels. Offered in a total of 14 configurations for 2016, the Panamera line-up consists of several powertrain options. The rear-wheel drive Panamera and all-wheel drive Panamera 4 are powered by a 310-horsepower 3.6-liter engine. A twin-turbocharged 3.0-liter engine V-6 producing 420 horsepower propels the 2016 Porsche Panamera S and Panamera 4S. Boasting V-8 performance, the all-wheel drive Panamera GTS's 440-horsepower, 4.8-liter displacement size powerplant is also infused with features such as Adaptive sport seating, SportDesign steering wheels and unique body side skirts. Operating with a twin-turbocharged V-8 engine, there's the 520-horsepower Porsche Panamera Turbo and the 570-horsepower Panamera Turbo S. Adding almost six inches the four-door Porsche's length, buyers can select Executive models in 4S, Turbo and Turbo S trims delivering more expansive rear passenger room. Contrasting the desire for all-out performance, the 2016 Panamera S E-Hybrid pairs an electric motor with a 333-horsepower supercharged V-6 engine. A plug-in hybrid, the Porsche Panamera S E-Hybrid can travel about 22 miles on electric power alone. For 2016, the keys of 100 Porsche Panameras will be decked-out in Exclusive Series trim. A strict, limited edition Panamera Exclusive Series available for 2016 are hand-crafted examples of the car finished in painstaking fashion. Even the two-tone Jet Black Metallic/Chestnut Brown Metallic exterior paint scheme is applied by hand. In addition to high-luxury exterior and interior touches, the Porsche Panamera Exclusive Series is propelled by the Turbo S model's engine.
We hope you enjoyed reading these summaries of the 2016 Porsche USA Models. If you have friends who could benefit from this blog post, please use the Share buttons below.
If you like Porsches, check out some unique ones HERE.
Next up…..MAZDA. Tell us which brands you would like to see next by leaving a comment below.
Last Updated: July 31, 2015