2016 Mazda USA Models – Vehicle Summaries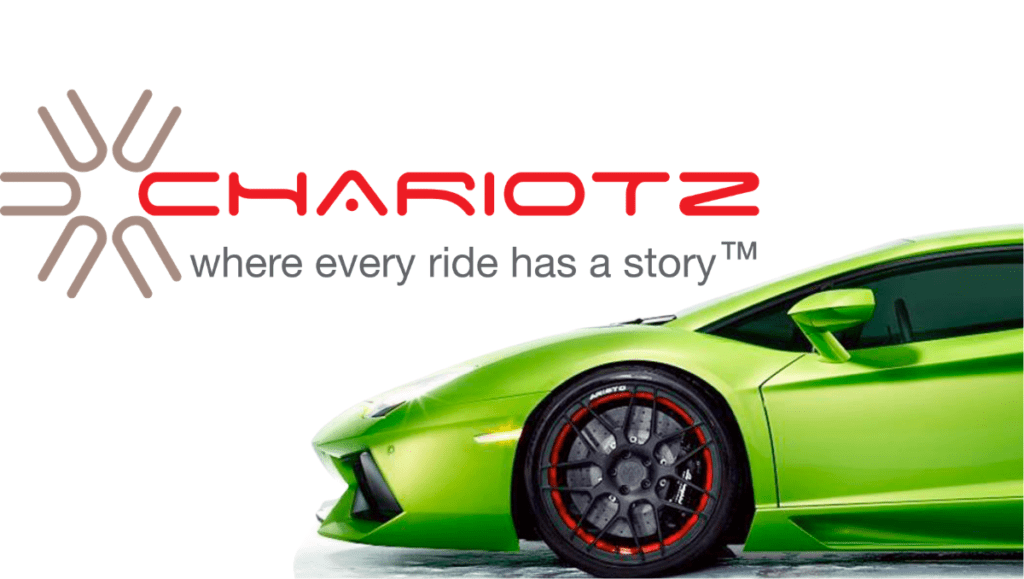 Here we highlight a brand that has revived itself over the last few years – Mazda. Here are summaries of all 2016 Mazda USA models. Enjoy!
Mazda3
Looking for a youthful balance of economy and sportiness? The smooth-looking 2016 Mazda3 compact car fits the bill, and is available as a four-door sedan as well as a five-door hatchback. For 2016, the Mazda3 provides additional equipment content that includes a backup camera on all models. A product of SkyActiv Technology philosophy, the Mazda3 has been built to maximum efficiency through lightweight construction and optimized four-cylinder engine performance. Engine choices for the 2016 Mazda3 consist of four-cylinder powerplants with i models of the Mazda5 155-horsepower SkyActiv-G 2.0-liter engine and s models featuring a SkyActiv-G 2.5-liter producing 184 horsepower. Both engines feature direct injection as well as variable valve timing. A six-speed manual and six-speed automatic transmission can be combined with either the 2.0-liter or the 2.5-liter engine. Buyers can distinguish between engines simply by looking at the Mazda3's front grille (The 'i' variant features a matte black appearance while the 's' trim models offer a gross black insert). For all trim levels of the 2016 model year Mazda3, power windows, air conditioning and anti-lock braking system is included. The SV trim model (available only with the 2.0-liter engine in the sedan body style) and the Sport model wear 16-inch steel wheels as well as dual power mirrors. The Mazda3 Sport gains a seven-inch Mazda Connect touchscreen infotainment system with six-speaker sound. Touring and Grand Touring versions of the Mazda3 add halogen fog lights, alloy wheels and a leather-wrapped steering wheel. Bi-xenon headlights with adaptive front lighting system, perforated leather seating and rain-sensing windshield wipers highlight the Mazda3 Grand Touring. The 2016 Mazda3 s Grand Touring is also offered with an i-ELOOP system that extracts regenerative engine braking energy for electrical power for accessories such as climate control and stereo equipment.
Mazda6             
The vehicle that acquainted vehicle buyers with Mazda's KODO-Soul of Motion design language in 2012, the flagship Mazda6 sedan gains deeper speech for 2016. A recipient of a major update for the 2016 model year, the Mazda6 featured in Sport, Touring and Grand Touring trim levels wear a bolder front grille with available Active Grille Shutters. Optional LED headlamps can also be matched with the 2016 Mazda6′s exterior appearance. For most models, the five-passenger interior of the 2016 sedan features an all-new seven-inch center display using Mazda Connect infotainment system as standard. The new media technology is combined with a refreshed interior that includes an upgraded center console. Engine power for the Mazda6 sourced from a SkyActiv-G 2.5-liter four-cylinder is unchanged for 2016. 184 horsepower and 185 pound-feet of torque can be paired with either a six-speed automatic gearbox or six-speed manual transmission. Fuel economy for the 2016 Mazda6 operating with an automatic transmission is rated at 30 miles per gallon while the manual gearbox allows the vehicle to obtain 29 miles per gallon efficiency. The 2016 Mazda6 equipped with an automatic transmission is also available with an i-ELOOP brake energy regeneration system that adds two more miles per gallon to the sedan's fuel economy. On the high-end Grand Touring package for the Mazda6, leather seating, 11-speaker Bose Centerpoint Surround sound system and Smart City Brake Support under Mazda's i-ACTIVSENSE safety suite is standard.
Mazda CX-3
An all-new entry-level compact crossover for the 2016 Mazda line-up, the CX-3 projects sportiness while serving as a practical, affordable vehicle. The Mazda CX-3 sharply stands out thanks to its application of the KODO-Soul of Motion design language. All 2016 Mazda CX-3 models are propelled by a 146-horsepower SkyActiv-G 2.0-liter engine combined with a six-speed automatic transmission. Front-wheel drive as well as all-wheel drive will be offered on the CX-3. The i-ACTIV all-wheel drive system on the Mazda CX-3 crossover intelligently accounts for several variables such as temperatures, road condition, steering angle and weather. Introduced with a Sport, Touring and Grand Touring trim level for 2016, the CX-3 comes with an array of standard features. For occupants, one of the notable inclusions on all 2016 CX-3 models is the Mazda Connect infotainment system that operates from a seven-inch full-color touchscreen. Mazda Connect functions with compatibility with Bluetooth hands-free phone as well as internet radio services such as Pandora.  Push-button start, keyless entry and 60/40 fold down rear seating is standard on the Sport model. The 2016 CX-3 Touring model adds heated seats, as well as Blind Spot Monitoring and Rear Cross-Traffic Alert part of Mazda's i-Activsense safety suite. Adaptive Front-lighting System as well as head-up display is found on the Grand Touring model of the 2016 Mazda CX-3. Power moonroof, navigation system and two-tone leather/Lux suede seating is also standard on the 2016 CX-3 Grand Touring sold for an impressively low price.
Mazda CX-5
For 2016, the CX-5 has been drastically rearmed with a host of changes. Minor style adjustment to the 2016 Mazda CX-5 includes a retouched grille and new fog lamp surround design on the outside. The interior of the 2016 model year CX-5 gains a new dash and center console design. An electronic parking brake is now equipped on the Mazda CX-5. For 2016, the Mazda CX-5 comes in a Sport, Touring and Grand Touring model. The CX-5 is powered by a 2.0-liter four-cylinder SkyActiv-G engine that generates 155 horsepower and 150 pound-feet of torque when equipped with front-wheel drive and a six-speed manual transmission. The all-wheel drive 2016 Mazda CX-5 features a 2.5-liter SkyActiv-G engine is matched with an automatic transmission. Air conditioning, 17-inch alloy wheels Bluetooth hands-free phone and audio, Hill Launch Assist as well as keyless entry is standard on the Sport model 2016 Mazda CX-5. Standard equipped with the larger 2.5-liter SkyActiv-G engine, the CX-5 Touring comes with the new Mazda Connect infotainment system. Operating from a seven-inch touchscreen, the Mazda Connect offers access to several internet radio networks such as Pandora. Decked out as a luxury model with leather seating, dual-zone climate control, heated front seats and 19-inch wheels, the Mazda CX-5 Grand Touring is still comfortably priced less than $30,000. New for 2016, LED headlights are now offered as an option on the CX-5 Touring and Grand Touring as part of a Technology Package. An enhanced safety package classified as the i-ACTIVSENSE package is available on the Mazda CX-5 Grand Touring providing Mazda Radar Cruise Control, Smart Brake Support and Lane Departure Warning.
Mazda CX-9 (2015)
A solid family hauler, the 2015 CX-9 features the longest-running design in the current Mazda line-up. Three rows of configurable seating, a healthy standard features list and a handsome overall appearance are attractive attributes connected to the 2015 Mazda CX-9 mid-size crossover vehicle. First introduced in 2007 and receiving several mild refreshes since, the Mazda CX-9 enters 2015 with minor equipment changes as well as an all-new Titanium Flash Mica exterior paint finish option. Not only is the 2015 CX-9 Mazda's lone seven-passenger model, the large crossover is the only vehicle in the Japanese brand's line-up to operate with six-cylinder engine power. A 273-horsepower, 3.7-liter V-6 powerplant is married to a six-speed automatic transmission. Fuel economy for the CX-9 averages at 20 miles per gallon with the front-wheel drive model and 19 miles per gallon when equipped with all-wheel drive. Offered in Sport, Touring and Grand Touring trim levels, the 2015 CX-9 comes standard with 18-inch aluminum wheels, keyless entry, three-zone automatic climate control, Bluetooth hands-free phone, cruise control and occupant protection consisting of six airbags. The CX-9 Touring model adds power-adjustable front heated seats and enhanced safety equipment consisting of blind spot monitoring system as well as Rear Cross Traffic Alert. The top-trimmed Grand Touring version of the Mazda CX-9 comes with 20-inch alloy wheels, power liftgate, HID headlights and a driver's seat with three memory settings. For 2015, buyers of the Mazda CX-9 can opt for a new Recreational Accessory Package that includes roof rails, cargo net and a stainless steel rear bumper guard. A completely redesigned Mazda CX-9 is expected for 2016.
Mazda MX-5
Audiences for affordable, two-seat sports cars can rejoice! Mazda's renowned compact roadster has undergone a massive reinvention for the 2016 model year. Shaped by Mazda's KODO-Soul of Motion design language that had already influenced the Mazda6 and CX-5, the all-new MX-5 also incorporates the company's SkyActiv Technology. One of the first enhancements gained through SkyActiv Technology is a strong overall structure that is roughly 150 pounds lighter than its predecessor. Another component to the SkyActiv Technology story with the 2016 Mazda MX-5 is the all-new 2.0-liter four-cylinder engine. The direct-injected SkyActiv-G powerplant generates 155 horsepower and 148 pound-feet of torque. Paired with a six-speed manual or six-speed automatic transmission, rear wheel momentum for the 2016 MX-5 achieves crisp acceleration while still obtaining up to 36 miles per gallon fuel economy. There are three trim choices for the 2016 Mazda MX-5 line-up consisting of a Sport, Club and Grand Touring model. The 2016 Mazda MX-5 Sport includes LED headlamps, 16-inch alloy wheels, cruise control, sport-tuned exhaust and a six-speaker, Bluetooth-compatible sound system. The Club version of the MX-5 roadster adds 17-inch wheels with a gunmetal aluminum finish and a Bose audio system with a Mazda Connect infotainment unit. Manual-equipped models of the 2016 MX-5 Club include a limited-slip differential and Bilstein shocks. The top-trimmed Grand Touring model of the 2016 Mazda MX-5 includes leather upholstery, auto-dimming mirrors and a safety suite with Blind Spot Monitoring as well as Lane Departure Warning System. A 1,000-vehicle Launch Edition MX-5 will introduce the all-new Mazda roadster.
We hope you enjoyed reading these summaries of the 2016 Mazda USA Models.
If you like Mazdas, check out some unique ones HERE.
Last Updated: August 5, 2015