Vehicle Summaries – 2015 BMW USA Models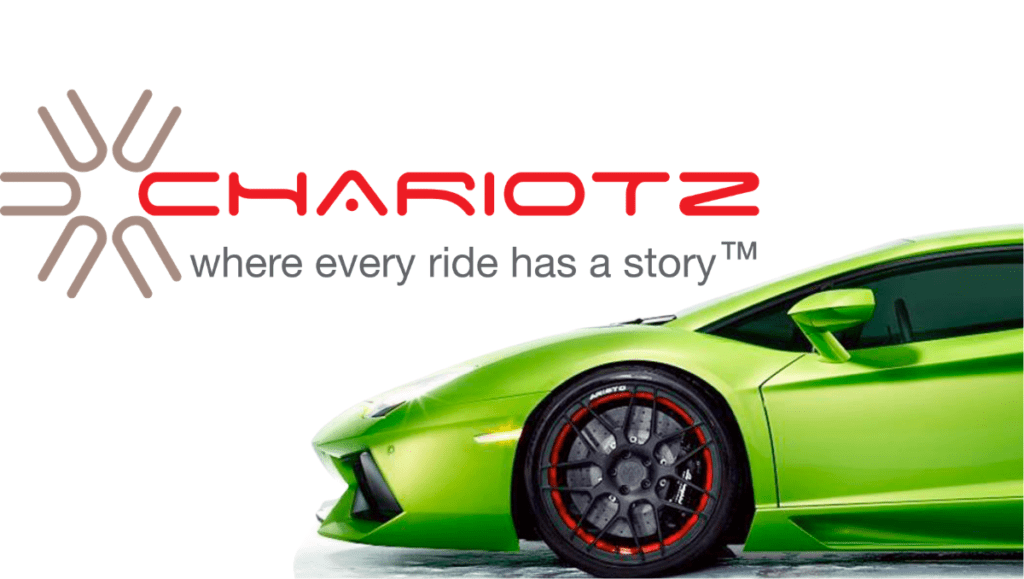 We are starting a series of posts to give you quick but informative summaries of every model available from a vehicle manufacturer in the USA. These posts should give you enough information to decide whether a particular model fits your needs as an owner and driver. Once you have read these summaries, you can choose to explore each model further using the vehicle manufacturer's site or other sources. Kicking off the series is one of our favorite brands – BMW.
Here are summaries of all 2015 BMW USA models. Enjoy!
BMW 2 Series
Representing an affordable entry path to BMW's world of German engineering, the 2 Series embodies a similar passion to what is found in larger Bimmers. This premium compact car features a sophisticated, recognizable exterior style. The 2015 BMW 2 Series is available as a coupe and an all-new cabriolet. Stamina for the 2015 2 Series arrives from a choice of gasoline direct-injected powerplants featuring BMW's TwinPower Turbo technology. The 228i is powered by a 240-horsepower 2.0-liter four-cylinder while the more potent 320-horsepower 3.0-liter six-cylinder is dropped into the M235i model. Both engines can be matched with rear-wheel or all-new xDrive all-wheel drivetrains for 2015. Not unlike other BMWs, the 2015 2 Series models places emphasis on handling. All versions of the vehicle boast exceptionally balanced control and ride comfort thanks to a double-pivot spring strut front and five-link rear suspension. The 2015 M235i gains the enhancements of an M Performance chassis with a slightly lowered ride height and larger brakes. A special limited -slip differential is available on the BMW M235i for added driving dynamics. Dual-zone automatic climate control, Bluetooth hands-free system and eight air bags are found inside every 2015 BMW 2 Series. BMW's iDrive controller provides the driver with the capacity to quickly access vital comfort and conveniences. Several option packages are offered with the 2 Series consisting of features such as heated steering wheel, rear-view camera, Park Distance Control and BMW ConnectedDrive services.
BMW 3 Series
Long-respected as a benchmark for premium performance sedans, the BMW 3 Series is fused with luxury and a fun-to-drive persona. The four-door sedan remains a popular body style. The 2015 BMW 3 Series is also offered as a sport wagon and a recently introduced fastback-like Gran Turismo model. All 3 Series models offer five-passenger interior accommodations but the Sport Wagon and Gran Turismo provide additional cargo room. An abundance of choice remains a dazzling quality with the 3 Series when it comes to moving the vehicle for 2015. BMW's TwinPower Turbo technology is at the forefront of power production throughout the 2015 3 Series consisting of gasoline, gasoline/electric hybrid and diesel energy sources. 320i models are propelled by a turbocharged 2.0-liter four-cylinder engine, while the 335i features a more robust 3.0-liter six-cylinder engine generating 300 horsepower. The 2015 ActiveHybrid 3 combines the 3.0-liter engine alongside an electric motor and lithium-ion battery for a fuel economy potential of 33 miles per gallon on the highway. Also promoting an agenda of high fuel efficiency, the 2015 BMW 328d is propelled by a 2.0-liter turbo diesel engine for the luxury sedan. Up to 45 miles is possible on a single gallon of diesel fuel with the 328d. All powerplants (with the exception of the ActiveHybrid 3) can be fitted with xDrive all-wheel drive. With the 3 Series Sport Wagon and Gran Turismo for 2015, xDrive is standard.
BMW 4 Series
Once known as the 3 Series coupe, the 2015 BMW 4 Series represents refinement and performance with two-door attitude. The sharp flowing look of the 4 Series is identified by its low and wide overall design. For 2015, a Gran Coupe bodied version of the 4 Series joins the fray alongside the coupe and open-air cabriolet. Like the 3 Series, the 2015 BMW 4 Series Gran Coupe features two additional doors for rear passenger access but features a lower, racier roof line than its sedan counterpart. Basic mechanicals of the 4 Series line remain the same with all body style choices.  Four-wheel ventilated brakes, Dynamic Stability Control and Servotronic power steering are standard equipment attached to a chassis utilizing extra-lightweight components. The 2015 model year 4 Series is offered in 428i and 435i trim powered by examples of BMW's TwinPower Turbo engine family. The BMW 428i configuration is propelled by a 2.0-liter engine producing 240-horsepower. Equipped with a 300-horsepower, 3.0-liter inline-six engine, the 2015 435i boasts acceleration from 0 to 60 miles per hour in as little as 4.7 seconds. 428i and 435i models are available with rear-wheel drive or the added traction of BMW's xDrive all-wheel drive system. SensaTec upholstery, eight-way power front seats, automatic climate control and a nine-speaker stereo system with HD Radio are standard on the 4 Series for 2015.
BMW 5 Series
A suave example of luxury performance and comfort, the 2015 BMW 5 Series fondly registers as a sophisticated choice for demanding motorists wanting a balanced driving machine. The mid-level BMW 5 Series comes in the form of a sedan and the Gran Turismo fastback body style, equally positioned to provide thrilling premium comfort for five passengers. In cases where cargo space is more important than passenger space, the 5 Series Gran Turismo offers up to 63.6 cubic feet of cargo room when the rear seating row is folded down. Rain-sensing windshield wipers, Xenon adaptive headlights, automatic climate control and a BMW Navigation system operating with an upgraded 10.2-inch high-definition color screen as well as a new iDrive touchpad controller is standard on the base 5 Series models. For 2015, the BMW 5 Series adds LED fog lights and includes a standard sport leather steering wheel. Through an array of option packages, the 2015 BMW 5 Series can be fitted with a Surround View Camera System, LED headlamps and BMW ConnectedDrive Services. Opting with perforated leather seating, the front seating of the BMW 5 Series can be heated or cooled. The 5 Series line-up for 2015 consists of five different powerplant options. The 528i features a 2.0-liter TwinPower Turbo four-cylinder engine while the 535i offers a 3.0-liter six-cylinder power unit. Generating 445 horsepower, the 2015 BMW 550i's 4.4-liter twin-turbocharged V-8 allows the sedan to travel from 0 to 60-mile per hour acceleration in 4.3 seconds. For high fuel efficiency with the luxury car, buyers can choose the 535d diesel or the ActiveHybrid 5.
BMW 6 Series
Offered in the form of a coupe, convertible and Gran Coupe model for 2015, the BMW 6 Series charms performance seekers with a low, wide appearance while also possessing a graceful cabin that impresses traditional luxury car buyers. The sporty sheet-metal characterizing the 6 Series is accompanied by BMW's trademark dedication to handling. Standard features found on the base BMW 6 Series such as M Sport suspension system, four-wheel ventilated brakes with anti-lock braking technology, Dynamic Damper Control and Servotronic variable-ratio power steering provide the driver command of the German vehicle. Conventional 6 Series models for 2015 are offered in 640i and 650i versions. The 2015 BMW 640i models are powered by a 315-horsepower, 3.0-liter TwinPower Turbo inline-six engine also features Double-VANOS and Valvetronic technology as well as gasoline direct injection. Presenting more engaging acceleration, the 650i is propelled by a 4.4-liter 445 horsepower twin-turbocharged V-8 powerplant matched with an eight-speed sport automatic transmission. A more tailored performance roar erupts from the 650i thanks to the addition of a standard M Sport exhaust system for 2015. Best suited for four passengers but equipped to handle five, the interior of the 2015 BMW 6 Series oozes with modern refinement. Dakota leather and gray poplar wood trim are standard old luxury touches inside the 6 Series while BMW Navigation operating from a 10.2-inch screen is an example of 21st century premium equipment found on the vehicle. Drivers of all 6 Series models for 2015 will be greeted by the virtual Dynamic Digital Instrument Cluster with the capacity to change its appearance depending on the driving mode setting. For 2015, an M6 alternative called the BMW Alpina B6 is built using the 6 Series Gran Coupe. Available through special order, the 2015 Alpina B6 is furnished with high-quality 20-inch Alpina wheels, large diameter brake discs, adaptive sport suspension, a handcrafted interior and a 540 horsepower engine. 0 to 60 acceleration for the BMW Alpina B6 is recorded at 3.6 seconds.
BMW 7 Series
The flagship at the top of BMW's vehicle line-up, the 7 Series exemplifies the German brand's commitment to luxury. An automobile designed to be enjoyed on two distinct levels, the 2015 BMW 7 Series' magnificence shines either in the driver's seat or when riding in the rear passenger area. Offered with a 120.6-inch short wheelbase and a 126.4-inch long wheelbase variant, the 2015 BMW 7 Series boasts lavish amount of interior passenger space. Passenger volume for the long wheelbase model is assessed at 115 cubic feet. The 2015 BMW 7 Series gasoline powertrain options range from a 315-horsepower TwinPower Turbo inline-six to a 6.0-liter V-12 engine generating 535 horsepower. An ActiveHybrid 7 model is also available with a fuel economy potential of 30 miles per gallon possible on the highway. For 2015, BMW introduces their Advanced Diesel technology on the 7 Series. The all-new 740ld xDrive sedan is propelled by a 3.0-liter six-cylinder TwinPower Turbo diesel engine that generates power for an all-wheel drivetrain. While the 7 Series is one of few current BMW products never to have an M performance model, the BMW Alpina B7 does bring specially-tailored aggression to the big sedan. Powered by a 540-horsepower 4.4-liter twin-turbocharged V-8 engine, the 2015 Alpina B7 features an electronically adjustable suspension and has a steering wheel wrapped with soft Lavalina leather. An all-new 7-Series sedan is being prepared for the 2016 model year.
BMW i3
For 2014, the BMW I sub-brand showed the German auto company entered into a whole new realm of motoring. Introduced last year, the i3 served as one of two vehicles showcasing a new direction for electric cars and automotive technology in general. A compact hatchback, the i3's construction uses an exotic aluminum and carbon fiber reinforced plastic material to minimize weight while maintaining structural integrity. Stepping into the BMW i3, rear coach doors accompany the front doors providing easy passage for backseat passengers. The four-passenger interior of the car features more than 25% renewable or recycled material that includes Eucalyptus Wood and olive leaf tanned leather seating. Standard BMW Navigation with iDrive controller, Bluetooth and three-stage front heated seats is also found on the 2015 i3. The BMW i3 is offered as an all-electric or with a gasoline-powered range extender. With electric power only, the rated range for the 2015 BMW i3 is 81 miles. With the optional two-cylinder gasoline range extender, the fuel-burning power source operates like an electrical generator rather than propelling the vehicle's wheels directly. Up to 150 miles is possible with the i3 with the range extender. For 2015, quicker electrical charging potential of DC Fast Charging is standard on the BMW i3. When an appropriate charging station can be found, the DC Fast Charging system allows the i3's lithium-ion battery to gain an 80% charge in roughly 30 minutes.
BMW i8
The 2015 BMW i8 is a new electrified sports coupe with an active 21st century performance demeanour. Featuring a strikingly modern design with radical curves, the i8 was one of two vehicles constructed by BMW under a new initiative started in 2014. Forged by the use of innovative and exotic technologies, the BMW i8 is shaped by LifeCycle architecture designed to create the lowest possible center of gravity for vehicle handling. Carbon Fiber Reinforced Plastic (CFRP) and aluminum is paramount in the creation of the car allowing for an efficient, lightweight final product. Opening scissor doors, the 2015 i8's interior is shaped with the use of recycled materials and environmentally-friendly production procedures. The 2015 BMW i8 operates as a plug-in hybrid sport coupe relying on primarily on battery power. When the 7.1 kilowatt lithium-ion battery pack's energy is exhausted, the i3 operates on its gasoline engine.  Collectively, a BMW TwinPower Turbo 3-cylinder engine and the electric motor of the i8 produces 357 horsepower. Since electric power is supplied to the front wheels and gasoline engine momentum is provided to the rear axle, the 2015 BMW i8 operates like an all-wheel drive sports car. A peppy vehicle, the i8 can sail from 0 to 60 miles per hour in 4.2 seconds.
BMW M3
The latest iteration of a famed performance icon within the BMW brand, the M3 sedan continues to tradition of making every version of the car better than the previous one. Conforming to the latest generation BMW 3 Series figure, the 2015 M3 sedan employs weight minimization allowing for a 176-pound reduction compared to the outgoing model. Carbon fiber reinforced plastic as well as aluminum is used extensively for the suspension and body components. A lightweight carbon fiber roof section is standard on the new BMW M3. For 2015, the M3 drops eight-cylinder power in favour for a BMW TwinPower Turbo six-cylinder engine. Smaller and more fuel efficient than the previous BMW M3, the 2015 M3 burns pavement with a greater amount of horsepower. The 3.0-liter M TwinPower Turbo engine of the 2015 M5 generates 425 and 406 pound-feet of torque. Available with a six-speed manual or an optional seven-speed double clutch transmission can be paired with the turbocharged powerplant that can accelerate from 0 to 60 miles per hour in just 3.9 seconds. Sophisticated electric power steering and an Active M differential are just a few technologies on the M3 sedan insuring steady performance is applied to the road. A special multi-function steering wheel and supportive M sport seats are found in a specifically-decorated BMW M3 interior. 10-way power seating, automatic climate control and BMW Navigation is standard conveniences found on the high-performance sedan.
BMW M4
Before known as the M3 coupe and convertible, BMW's redefinition of the product line-up has led to the creation of the first-ever M4 for 2015. A fully-prepped performance version of the 4 Series, the 2015 BMW M4 features unique aerodynamically-tuned bodywork and construction. The enhanced structure of the BMW has been shaped with engine bracing and body panels made of lightweight yet strong carbon fiber as well as aluminum. The use of carbon fiber on the BMW M4 Coupe's roof succeeds in not only reducing the overall weight of the vehicle but draws the center of gravity lower for better handling. An adaptive M suspension featuring the extensive use of aluminum pieces, large disc brakes, a special differential and electric power steering all provide the 2015 M4 with balanced handling manners. Engine performance arrives from the efficiency of BMW's M TwinPower Turbo technology. Featuring a 3.0-liter twin turbocharged engine with Valvetronic and direct injection, the M4 is propelled by 425 horsepower. Mated with either a six-speed manual or a seven-speed double clutch transmission, acceleration from 0 to 60 miles per hour is possible in just 4.1 seconds. Featuring the prominent presentation of the M logo, front sport seats inside the M4 are supportive for performance driving while also being 10-way power adjustable. In just 20 seconds, the retractable hardtop roof of the 2015 BMW M4 Convertible can be opened. The M4 Convertible is designed with an Air Collar that provides the occupants open-top protection from cooler temperatures.
BMW M5
A time-honoured member of BMW's motorsport-inspired M line, the M5 celebrates 30 years of chart-topping on-road performance during the 2015 model year. Based on the dignified 5 Series sedan, the 2015 BMW M5 adds some exceptionally thrilling driving passion to the luxury car. The heart and soul of the 2015 M5 is a 4.4-liter BMW TwinPower Turbo engine featuring gasoline direct injection and cross-bank exhaust manifold. Churning out a standard 560-horsepower, engine power can be lifted to 575 horsepower through an available Competition Package. A seven-speed M Double Clutch transmission provides smooth shifting with paddle shifters as standard equipment. For performance driving purists, a six-speed manual gearbox can also be matched with the BMW M5 for 2015. A BMW motorsports-inspired suspension with Dynamic Damper Control provides solid handling manners for the M5 sedan. Standard 19-inch forged alloy wheels are both functional and  stylish. Upgrading the BMW 5 Series' cabin, the M5 elevates the level of performance feel and luxury comfort. Front multi-contour seats featuring 20-way power adjustment and extended Merino leather upholstery. For 2015, Comfort Access Keyless Entry is included on the BMW M5 at no additional cost. Part of its 30th anniversary, a select few M5 models sold in the United States will be offered in limited edition trim. With only 30 examples being produced the 30th Anniversary Edition BMW M5 gains special accents and engine output boosted to an astonishing 600 horsepower making it the most powerful M5 to date.
BMW M6
A 560-plus horsepower lightning bolt from Germany, the 2015 BMW M6's sleek appearance ignites with as much passion as its powerful V-8 engine. Adopting to the low and wide BMW 6 Series stature, the M6 is available in coupe, convertible and Gran Coupe configurations. Exterior features for the BMW M6 includes a unique front air dam design and standard LED headlights. A carbon fiber composite roof panel is incorporated on the coupe and Gran Coupe version of the 2015 BMW M6 minimizing the vehicle's overall weight. A track-tuned suspension system and optional M Carbon Ceramic brakes allow the M6 to operate with graceful performance finesse on the road. Engine propulsion from the BMW M6's 4.4-liter TwinPower Turbo V-8 powerplant totals 560 horsepower and 500 pound-feet. A Competition Package is available with the 2015 M6 allowing for 15 additional horsepower to escape the BMW engine. A six-speed manual and seven-speed double-clutch transmission with launch control is offered on the M6. The coupe-oriented 2+2 interior styling of the 2015 M6 flaunts supportive sport seats, Merino leather upholstery Alcantara headliner and carbon fiber accent trim. An all-new standard surround sound audio system from Harmon Kardon and an iDrive touchpad controller are new touches inside the 2015 model year M6. A 16-speaker Bang & Olufsen sound system is optional equipment on the BMW M6.
BMW X1
Compact yet cunning, the BMW X1 is the smallest crossover in the German brand's line-up but boasts big potential for urban and suburban dwellers. The layout of the 2015 BMW X1 presents enough room for up to five passengers or up to 63.6 cubic feet of cargo. The front-wheel drive X1 sDrive28i and all-wheel drive xDrive28i are powered by a 2.0-liter BMW TwinPower Turbo inline-four engine. The 240-horsepower powerplant is paired with an 8-speed automatic transmission with Sport and Manual shift modes. Adding to the efficiency of the compact premium crossover is Auto Start-Stop that shuts off the engine in situation such as when sitting at a stoplight. The two-wheel drive 2015 X1 sDrive28i's fuel economy is 23 miles per gallon on city roads and 34 miles per gallon on the highway. For increased power, the 2015 X1 xDrive35i model features a 3.0-liter inline-six powerplant matched with a six-speed automatic gearbox. Buyers of the 2015 BMW X1 are provided with the aesthetic flexibility of three stylish appearance lines. The Sport line features special bolstered seats and high-gloss trim finishes while the xLine is defined with Nevada leather upholstery surfaces as well as natural wood. Buyers of the X1 are also able to indulge in an M Sport Line offering such as an aerodynamic kit and 19-inch performance wheels.
BMW X3
An excellent indulgence in premium all-wheel drive performance, the 2015 BMW X3 sport activity vehicle embodies practicality and class. Tweaked exterior and interior styling for the 2015 model year X3 includes standard LED fog lights, roof rails and a Sport Leather steering wheel. The biggest addition to the BMW X3 line-up for 2015 is the debut of a diesel engine choice for the North American market. The all-new X3 xDrive28d is propelled by a 2.0-liter TwinPower Turbo diesel powerplant generating up to 280 pound-feet of torque. While proving to be a strong-performing engine, the diesel's fuel economy potential is rated at 27 miles per gallon in the city or 34 miles per gallon on the highway. The 2015 BMW X3 xDrive28d becomes the third engine offered on the crossover joining two gasoline-fueled TwinPower Turbo powerplants. A 2.0-liter four-cylinder engine is the only powerplant found with the sport activity vehicle available with the choice of rear-wheel drive (the X3 sDrive28i). The X3 xDrive35i remains the top model in the vehicle line-up propelled by a 3.0-liter inline-6 engine. A capable premium crossover vehicle, the 2015 BMW X3 can tow up to 3,500 pounds. Dynamic Cruise Control, automatic climate control, rain-sensing windshield wipers, power tailgate and four-wheel ventilated brakes with anti-lock braking is additional standard equipment on the 2015 X3.
BMW X4
The X4 sport activity coupe joins BMW line-up for the 2015 as a blend of sport sedan and utility. Based on the X3 and borrowing styling inspiration from the larger X6, the 2015 BMW X4 presents itself as an eye-catching urban vehicle. Coupe-like X4 incorporates intense focus on aerodynamics with air curtains that reduce drag around the wheel housings. Longer and lower than the BMW X3, the X4 has been proportioned for a more dynamic appearance as well as precision handling. Operating under the influence of xDrive all-wheel drive, the 2015 BMW X4's road-going performance through standard 18-inch wheels are supported by Hill Descent Control, Servotronic variable power steering as well as front and rear stabilizer bars. Performance for the X4 line is supplied by powerplants using BMW's TwinPower Turbo technology. The BMW X4 xDrive28i is propelled by a 2.0-liter four-cylinder engine producing 241 horsepower while the X4 xDrive35i offers a 300-horsepower 3.0-liter inline-six power unit. An 8-speed automatic transmission featuring steering wheel-mounted paddle shifters is found on all 2015 X4 models. Convenience equipment such as a two-way power glass moonroof, power tailgate, Dynamic Cruise Control and automatic climate control is standard on the X4 while heated rear seats as well as a Surround View camera system can be added as options. Up to 49.4 cubic feet of cargo room is available inside the BMW X4 when the rear seating bench is folded.
BMW X5
The first sport activity vehicle introduced by BMW, the X5 is a united fusion of engineering and flexibility. Redesigned for 2014, the 2015 model year BMW X5 has gained numerous mechanical improvements. The entry-level X5 sDrive35i and xDrive35i models gain revised propulsion for 2015. Still classified as a 3.0-liter engine, the 2015 X5's 300-horsepower powerplant is slightly larger in displacement size. The engine joins the 445-horsepower 4.4-liter V-8 and the 2015 BMW X5 xDrive50i X5 xDrive35d with a highly-efficient 3.0-liter diesel powerplant. For all 2015 models, an eight-speed automatic transmission has been added to the BMW X5 sport activity vehicle providing smoother power delivery and quicker acceleration. Depending on the model, the 2015 X5 is 0.1 or 0.2 seconds faster moving from 0 to 60 miles per hour compared to its 2014 counterpart. Inside the specious capable of comfortably seating five passengers or accommodating up to 66 cubic feet of cargo room, a 3rd row seating package is available granting seven-passenger capacity to the crossover. 2015 X5 rewards occupants with automatic climate control, three-stage front heated seats and a BMW Navigation system as standard equipment. A Sport Leather steering wheel is added as a standard feature on all BMW X5s for 2015.
BMW X6
If you like the premium utility of the X5 but tempted by sport sedan styling, BMW offers the bold 2015 X6. All-new for 2015, second-generation BMW X6 gains a more chiselled appearance with fluidic performance lines. Five inches longer than its predecessor, the aerodynamic shape of the 2015 X6 incorporates a several BMW-engineered drag reduction features such as Air Curtains and Air Breathers. The new X6 design also incorporates other premium refinements. Dynamic Damper Control and Driving Dynamic Control deliver a stable ride for passengers of the sport activity coupe. Standard Soft Close Automatic function for the power-operated tailgate provides a gentler and secure closing without the unattractiveness of slamming a door. Soft Close Automatic is also available for an extra cost for other doors. LED fog lights, auto Start-Stop function, electric power steering, ambiance lighting, Dynamic Digital Instrument Cluster and BMW Navigation system are additional high-end features found on the 2015 BMW X6 sport activity coupe. The interior of the 2015 X6 features standard Dakota leather trim that can be ordered in six standard colors. There are two engines available for the X6 line-up for 2015. Powered by a 3.0-liter inline-six engine, the X6 sDrive35i and the X6 xDrive35i are propelled by 300 horsepower and 295 pound-feet of torque. For 2015, the six-cylinder powered BMW X6 gains a rear-wheel drive model (the X6 sDrive35i). Offered only as an all-wheel drive version, the 2015 X6 xDrive50i features a 445-horsepower 4.4-liter V-8 engine.
BMW Z4
The 2015 BMW Z4 is a two-seat sports car captures the essence of pure motoring that was present in 1950s European roadster. Unlike the classic roadsters of the 50s, the Z4 is parked with modern German engineering and technology supplied by BMW. A compact, nimble rear-wheel drive vehicle, the 2015 Z4 is built on a high-rigidity frame. Electric power steering with Servotronic assist, Driving Dynamics Control and four-wheel anti-lock ventilated disc brakes provide controlled cornering and stability on all 2015 BMW Z4 roadsters. Integrated into the Z4, a retractable hardtop can be deployed or retracted in just 19 seconds. The ease and luxury of the retractable hardtop is accompanied by a rich two-passenger interior. 10-way power-adjustable sport seats, automatic climate control and HiFi sound system is standard equipment inside the 2015 BMW Z4. Two engine choices are offered with the 2015 Z4 featuring BMW's TwinPower Turbo technology. On the BMW Z4 sDrive28i, a 2.0-liter four-cylinder powerplant generates 240 horsepower. The 2015 Z4 sDrive28i is the only version of the German roadster available with a six-speed manual transmission for 2015. An eight-speed automatic transmission can also be chosen for more leisurely driving. A 3.0-liter inline-six engine provides momentum for the 2015 BMW Z4 sDrive35i and Z4 sDrive35is. Engine output is rated at 300 horsepower for the Z4 sDrive35i while the Z4 sDrive35is churns out 335 horsepower. A seven-speed double clutch transmission is included on both the Z4 sDrive35i and Z4 sDrive35is model for 2015.
We hope you enjoyed reading these summaries of the 2015 BMW USA Models. If you have friends who could benefit from this blog post, please use the Share buttons at the top of the page.
If you like BMWs, check out some unique ones HERE.
Next up…..PORSCHE. Tell us which brands you want to see next by leaving a comment below.
Last Updated: July 23, 2015